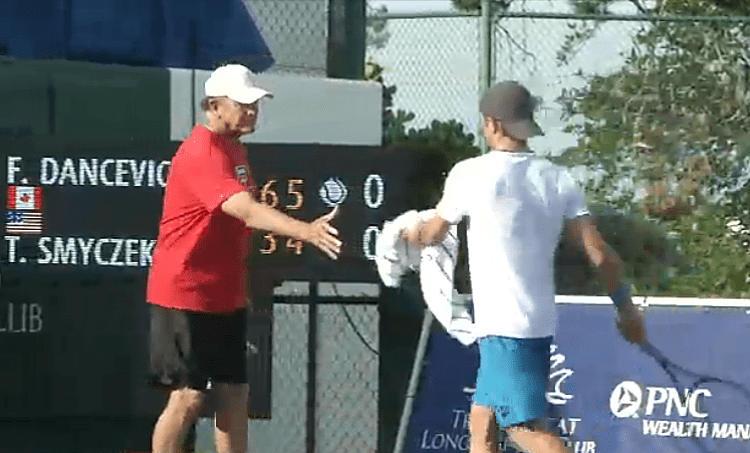 –
If you're trying to run a Challenger event in Florida in mid-April, you're going to run up against a bit of an issue.
All the kids are in school.
So what do you do? Well, you pick and chose the best of the crop in the biggest demographic down South.
The retirees.
One of the most awesomest, bestest features of the Sarasota Open, a $100,000 Challenger held at a swanky club in Longboat Key, Fla. that has a pretty good field every year (and tons of sponsors), is the ballkids.
Well, the ballfolk.
They put juniors on the net jobs, the ones that involve getting up quickly from a one-knee stance on the court to scamper across the court to pick up balls at the net.
But back behind the baseline? Total veteran city.
Here's a piece from the local Sarasota paper a couple of years ago on that.
Notable thing about it is that the players show more patience with the kids than they do the, er, seasoned veterans. So much for respecting your elders. 🙂