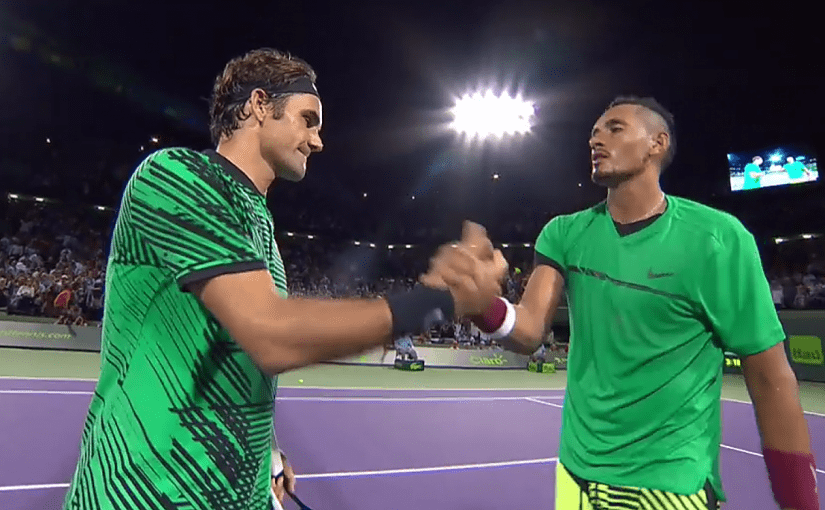 KEY BISCAYNE – Put this one down as an early candidate for consideration in the "top five matches of 2017" contest.
After narrowly escaping elimination against Tomas Berdych of the Czech Republic in the quarter-finals, Federer found himself in an even more dramatic thrilled Saturday night against No. 12 seed Nick Kyrgios of Australia.
Somehow, he prevailed. Check out my piece in the New York Times about the two men's semis at the Miami Open Saturday.
About Post Author