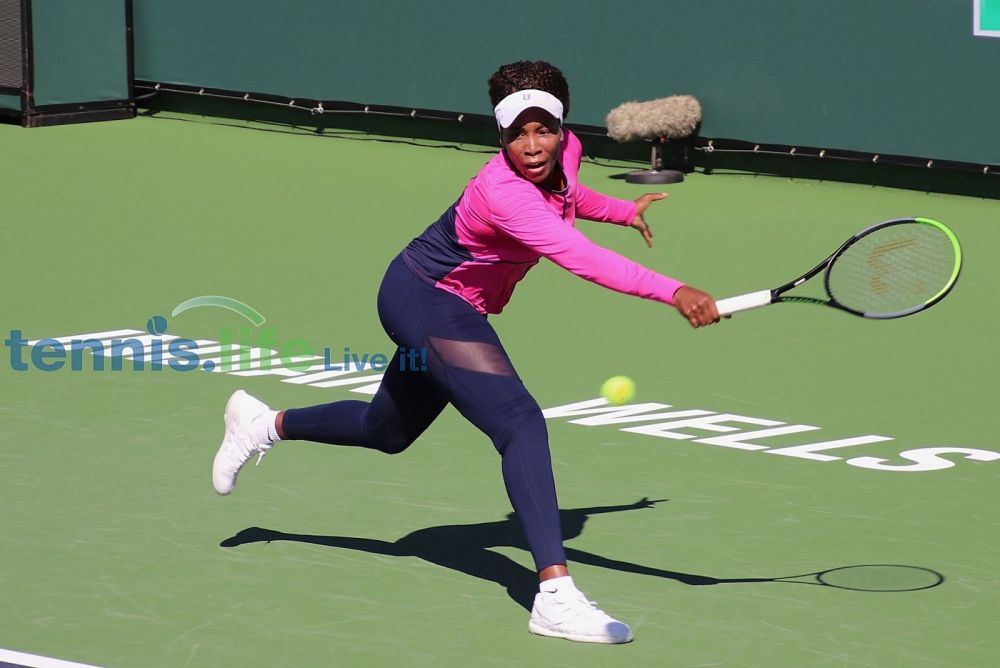 INDIAN WELLS, Calif. – If you saw Venus Williams at the Monterrey tournament this week, you saw the hair tucked neatly inside a ball cap.
But on the practice court Sunday at Indian wells, the big, fabulous hair came out.
At 39, Venus is looking great. And she's probably not overly concerned about her ranking at the moment. (It's No. 65).
She can get top-20 wild cards when she wants to play – as she did at both Acapulco and Monterrey.
But the reality is that Williams has played three matches this year. And she has lost three matches this year.
She had planned to play Brisbane to open the season. But Williams pulled out because of what she termed "an unexpected setback in training".
Apparently it's an ongoing hip issue. Williams them pulled out of the inaugural Adelaide tournament the next week.
So at the Australian Open, she had no matches or the proper preparation. And then, Williams had the misfortune of running into 15-year-old countrywoman Cori Gauff. And just as she did in the first round of Wimbledon last summer, Gauff defeated her.
In Acapulco as a wild card, Williams won the first set before going down in three to qualifier Kaja Juvan of Slovenia, 4-6, 7-6 (4), 6-2.
In Monterrey as a wild card, same scenario. Williams lost to another qualifier, Anna Karolina Schmiedlova, 4-6, 6-3, 6-2.
Defending big points on the Sunshine Swing
A year ago, Williams had a pretty successful tour of the big events at Indian Wells and Miami.
She reached quarterfinals here, upsetting No. 3 seed Petra Kvitova in the second round. Angelique Kerber took her out, and went all the way to the final.
In Miami, Williams reached the fourth round. She defeated Daria Kasatkina and Carla Suárez Navarro (both ranked ahead of her), and lost to Simona Halep.
In all, that's 335 ranking points to defend. Without them, she tumbles well outside the top 100.
While, again, that might not be meaningful in the strictest sense (just as it didn't mean all that much in the late stages of Maria Sharapova's career), up until now Williams was able to get into most of the bigger events on her own.
If that worst-case scenario occurs, even the Grand Slams would need to give her a wild card.
So there's motivation, assuming Williams wants to keep competing for awhile.
About Post Author