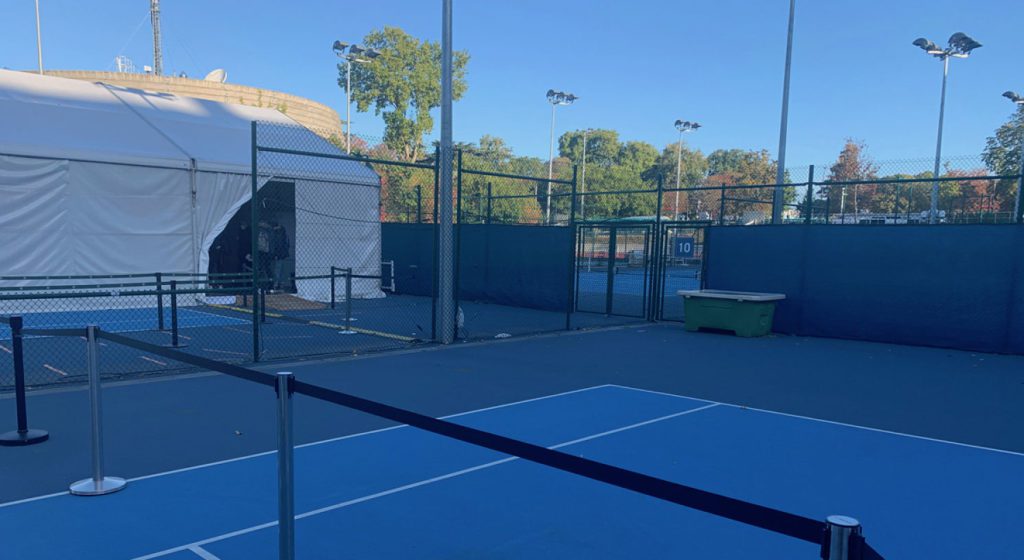 .
ROLAND GARROS – One of the requirements to get (and keep) a media credential at this year's Roland Garros is a PCR test at least every seven days.
They also required a test within 72 hours of arrival at the site. So, coming from Montreal, leaving on a weekend, arriving on a Monday and having an overnight flight, that meant having to have the test on a Friday and being sure the results came in before arrival around 4 a.m. Montreal time Monday.
So that meant … having a private te$t. Which turned out to be only slightly annoying and a relative piece of cake.
On Saturday morning, I ventured to the official testing site for the first of what will be a total of three more tests.
On the bus
The testing site is at the French Tennis Federation's national training centre, which is about a 10-minute walk from Roland Garros proper.
So we hit the 52 bus to get there.
Social distancing is but a theoretical concept for the Parisians, it seems.
These guidelines are easily doable on a Saturday morning. On a weekday morning during rush hour? Not happening.
Good use of hard courts during RG
They have set up a pair of tents on the outdoor hard courts. And why not, really, they're not of much use at the moment. But it's an appropriate setting.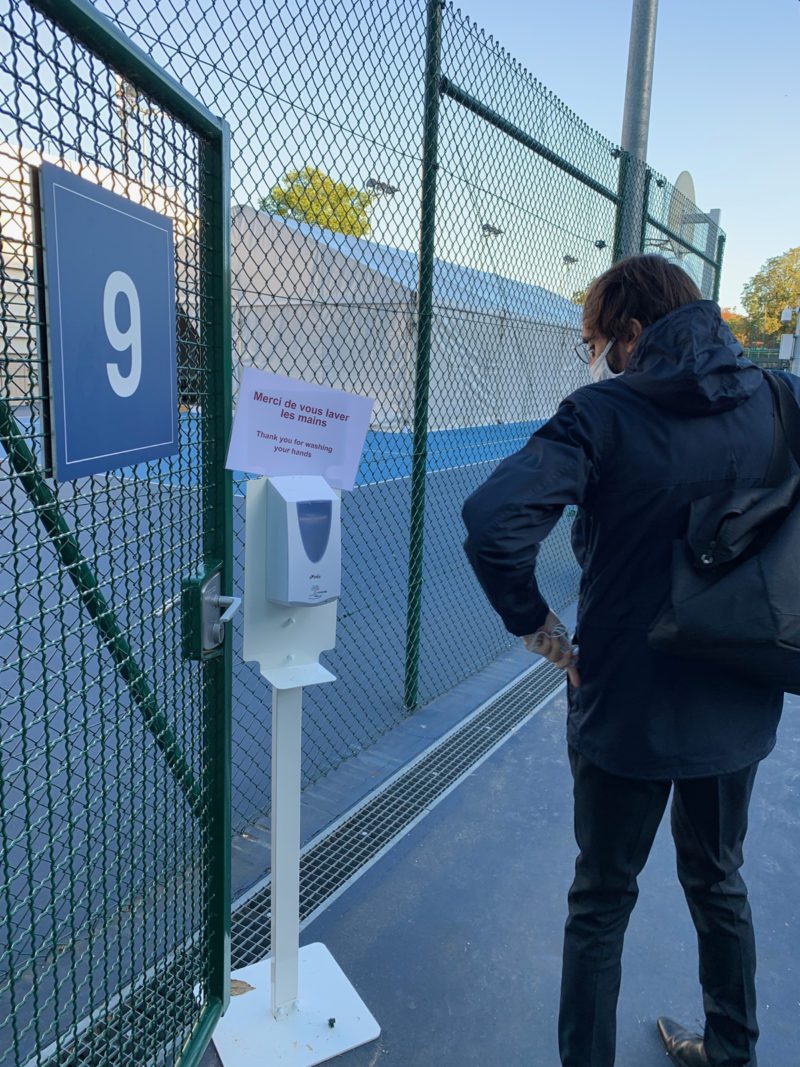 Check the email – five times
First tent is to check in, fill out the consent form, and fill out your contact tracing information.
You do this on a keypad not unlike on your phone – except on a MASSIVE screen – the size of a large desktop monitor at home (and with a French keyboard where the "M" is … not where it's supposed to be).
So that's interesting.
After that, they check your info again – especially your email address – and give you your kit to take to the other tent.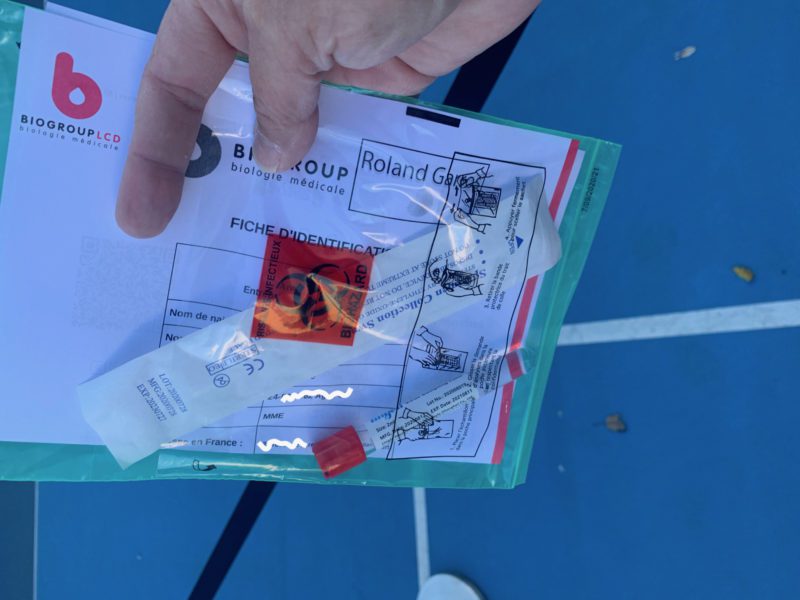 Off to the testing tent
You cross over from Court 10 to Court 9 and head to the actual testing facility, which is a series of little walled off sections that basically have two chairs and a nurse.
We'd heard a few horror stories about the testing in Paris – they go double nostril. But some people I'd talked to about it said they went so deep it felt like they were tickling your brain and it was REALLY, really uncomfortable.
As in most places, though, it probably depends on who is wielding the swab.
May I recommend the lovely young nurse in stall No. 17?
She came out to get me personally, and she couldn't have been nicer (or more gentle).
(It probably, as with most situations in Paris, helps to speak the language. But she was lovely in any language).
No crowds and plenty of fresh air
It was, at worst, only slightly uncomfortable for a very short time.
We can only think it's possible that the testing at the US Open didn't go nearly as deep, and this was more uncomfortable by comparison.
Another check of the email address, and done.
No waiting, no hassle, no people crowding up (quite unlike the scene as the players and entourages were getting tested earlier in the week).
Now, a wait for the result.
It's been just about 24 hours – nothing yet.
(Update: NEGATIVE!)
Just hoping that weirdo with the droopy mask who was breathing in my direction for an hour the other day didn't go somewhere sketchy.