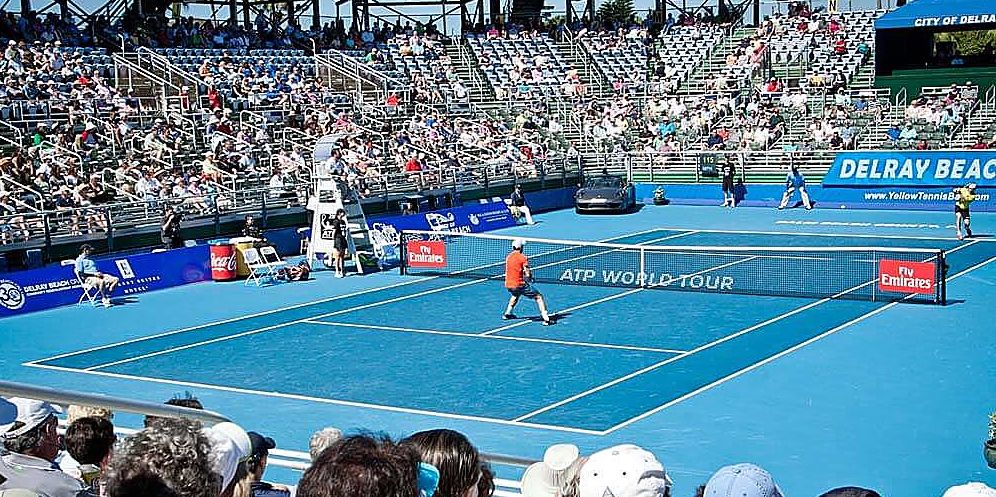 .
The full picture for the early 2021 season on the ATP Tour is far from clear.
But the Delray Beach Open, typically held in mid-February as an early tuneup for Indian Wells, has apparently staked a spot in early January.
The event announced Friday via Twitter that it will take place Jan. 4 – 13, 2021. Twice.
And then it deleted both Tweets.
So we'll see if they inadvertently let the cat out of the bag too soon.
We're told that "nothing is official" yet and that they will be posting details on the 2021 event "shortly".
But we're also told that the "champions" even is now scheduled for Jan. 4-6.
As well, an announcement that the WTA Tour is planning a 500-level tournament for Abu Dhabi that same week is imminent.
Small capacity in Delray
The plan, at least for now, is to have fan capacity of 30 per cent in Delray.
When and if it happens, that's a quick turnaround – just a little more than three weeks from now.
It's a nine-day schedule that – at least in the original plans – included a three-day Laver Cup-style legends event.
What that means for everyone else, and what kind of a field it can expect beyond the Americans, is yet to be discovered.
As soon as it's officially official.
About Post Author