.
Melbourne Park will be jam-packed with tennis the week before the Australian Open.
And a story in today's Melbourne Herald Sun outlines what the fans can expect the first week of February.
Five – yes, FIVE – events will be going on simultaneously.
And with Tennis Australia dividing Melbourne Park into sections, similar to the Australian Open itself, ticket buyers won't be able to sample all of what will be on offer.
In short, they'll have to choose between men's and women's tennis.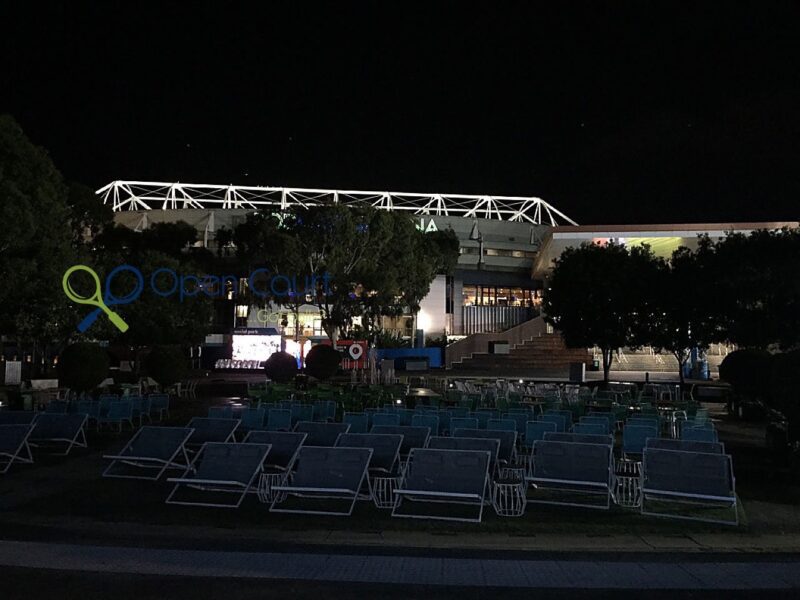 The Herald Sun reports Rod Laver Arena will be used exclusively for the ATP Cup.
And the newly-renamed John Cain Arena (formerly Vodaphone Arena, Hisense Arena and Melbourne Arena) will host women's matches exclusively, from the two WTA 500 tournaments.
Bigger courts for the boys – naturellement
Tickets are yet to go on sale. So it's hard to judge how much they'll charge. In other words, will the women's tournaments be more of a bargain then the men's?
You would expect that the ATP Cup clashes in Rod Laver will be at a premium.
We also don't yet know how many people will be allowed in.
Margaret Court Arena will be deployed for the second ATP Cup tie.
But the subdivision of the site appears to mean that the rest of the smaller courts in the eastern end of the site – Nos. 16-23 – will be used for the rest of the WTA matches.
Five so-called "practice courts" also will be available in that area. Those courts – Nos. 24 – 28 – are all in a row. But with almost no seating area, fans will be challenged to watch.
The men may well occupy the three next-biggest, permanent stadiums available on their side. That includes Margaret Court Arena, 1473 Arena (the former Show Court 2) and Show Court 3.
On that side, you'd reasonably expect to see the other ATP Cup clashes in MCA and 1473 Arena. With four pools of three teams, there would be 12 ties played over three days – four a day, so two each in day and night sessions.
The rest of the ATP matches from their pair of 250 events would also take place on that side. Those would happen on the field courts, Nos. 5-15. Show Court 3 would also be available for the top seeds.
A lot of tennis, in a tight timeframe
The organizers also will have to factor in practice and warmup courts for all the players, as well.
It feels like the site will be absolutely packed with tennis that week. And that the timeline is tight. The weather will have to cooperate as well to get it all done within a rather tight time frame.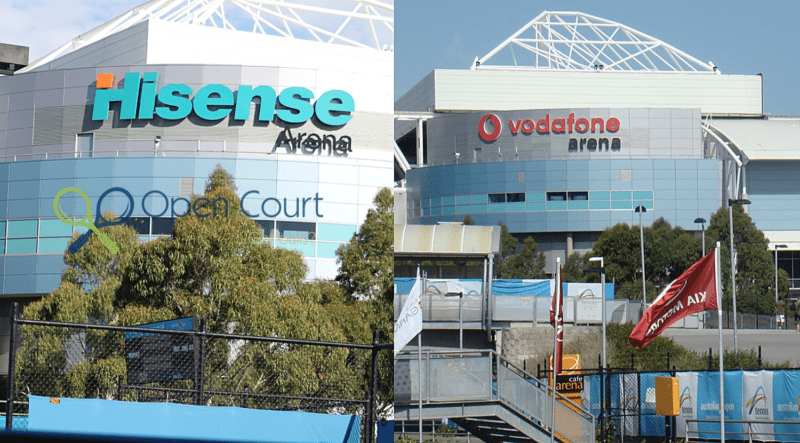 The ATP Cup is scheduled to finish on Friday, Feb. 5. The other events are scheduled to end on the Saturday. The Australian Open begins on Monday, Feb. 8.
There's a little wiggle room. But not much.