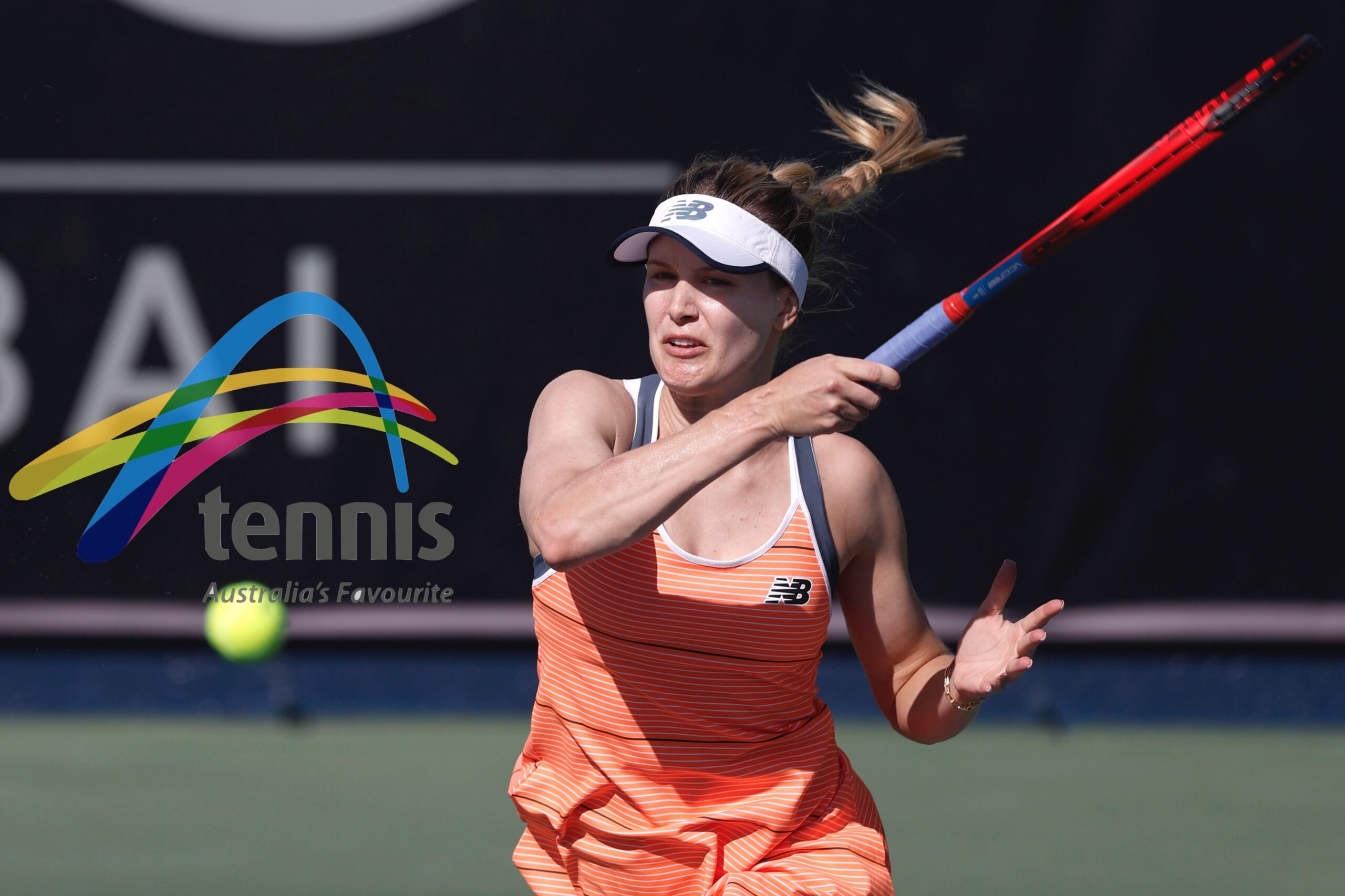 .
Canadian Genie Bouchard hit the Australian Open qualifying Monday wearing something new, for the first time in a decade.
After having to acquire her own Nike wear for months since the crème de la crème of tennis clothing sponsors dropped her last March, the 26-year-old Canadian took the court for her first-round match against Australian wild card Abbie Myers wearing … New Balance.
New Balance, which is putting its limited resources these days behind rising young American Coco Gauff, also sponsors Bouchard's countryman Milos Raonic.
Tough times out in sponsorship land
The middle of a pandemic is no time to try to find a new sponsor. Few of the companies have … any cash. Bouchard is hardly the first player to have found herself dropped by Nike (or Lacoste, or adidas) with few viable options.
Bouchard's representatives would have found that out the hard way. After the deal expired, the Canadian continued to wear Nike clothing she either purchased herself or had someone acquire for her.
It is, to be fair, a tough blow when you've been such a high-profile player for the highest-profile brand.
Team Bouchard knew a year before the deal expired that it would not be renewed. But it seems nothing worthwhile materialized.
Even as it was, as reported in the New York Times back in March 2018, Bouchard wasn't getting paid by the company. The drop in her ranking got to the point where her contract was at 100 per cent reduction.
Still, Bouchard was supplied with the new clothing and accessories each new season. Until last March.
It's a tough market out there for almost every player – even a player ranked No. 141, but with a massive following on social media that far outstrips her current ranking.
The options are pretty limited unless you go with a lesser-known brand and create something – as American Bethanie Mattek-Sands notably has with Lucky in Love.
In essence, Bouchard was giving Nike free publicity for much of 2020. And then by the fall, when she reached the third round of Roland Garros, more visibility on court at the Grand Slam level.
Likely a bonus deal
Given her ranking, which will surely be on the rise in 2021, Bouchard is likely not earning much to start. Industry sources have told Open Court that it's likely primarily a bonus-based deal, similar to her racquet deal with Yonex.
In other words, if Bouchard can raise her ranking into the top 50 or ideally the top 20, she might start getting some worthy compensation.
But that's better than where she was for most of 2020.
Purging the swoosh
The only problem, now, is that the entire wardrobe must be purged.
The swooshes have been prominent on just about everything the Canadian has worn on the practice court and match court for the last decade. But a new clothing sponsor isn't going to appreciate or allow its biggest competitor getting a plug.
Hopefully she found some deserving young juniors to pass it on to.
As well, there's the matter of getting used to entirely different footwear.
Even when a player has custom orthotics, the differences between shoes among the various brands are significant. New Balance does make very good shoes, though. Still, blisters are not uncommon. And Bouchard hasn't had much time to break in new ones; she was wearing Nike shoes all the way up to the very end of 2020.
Flashback to the adidas years
This is the first time Bouchard is wearing something other than Nike since 2011, when she was a junior.
She jumped to Nike at the beginning of 2012, her final year in the juniors and the year she won junior Wimbledon.
About Post Author