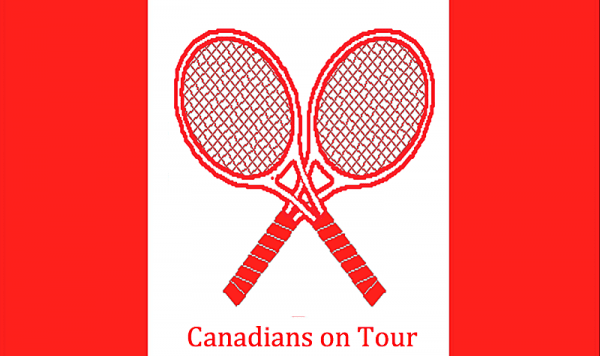 .
MELBOURNE, Australia – There is still another week to go before the events of the Australian summer get under way in Melbourne.
But in the meantime, there are other tournaments happening in other parts of the world.
We should clarify: there are a few other events going on in other parts of the world. They have two Challenger tournaments and two $15,000 ITFs.
And there are playing at those Challengers, like Jaume Munar and Sebastian Korda, who were only a few spots out of the main draw for the Australian Open but opted not to play the qualifying.
In Korda's case he stayed near home and played the ATP tournament in Delray Beach and made some noise.
The women who aren't in the top 100 or who managed to qualify for the Australian Open have a few options. But there aren't nearly enough spaces for the players who have had trouble finding playing opportunities for months now.
They have one $60,000 tournament in France (Genie Bouchard had originally been entered in that one, but withdrew last Thursday) and another in Rome, Georgia. There also are three entry-level $15,000 ITFs.
It's not great.
Georgia's Rome Tennis Open
Rome, Georgia (ITF women's $60K)
Singles
Katherine Sebov
1st rd: def. [6] Sachia Vickery (USA) [LL] Maria Sanchez (USA) 64 75
2nd rd: def. Alycia Parks (USA) 61 63
QF: lost to Emina Bektas (USA) 75 63
Doubles
[2] Erin Routliffe (NZL) / Robin Anderson (USA)
1st rd: lost to Emina Bektas (USA) / Tara Moore (GBR) 63 64
Singles qualifying
[2] Françoise Abanda
1st rd: def. Joelle Kissell (USA) 76 (3) 61
2nd rd: lost to [14] Tara Moore (GBR) 63 26 [10-4]
Erin Routliffe (NZ)
1st rd: def. [1] Alexa Glatch (USA) 75 36 [16-14]
2nd rd: lost to [10] Robin Montgomery (USA) 61 63
sssss
Antalya 1
Antalya, Turkey (ATP Challenger Tour)
Singles
Alejandro Tabilo (CHI)
1st rd: lost to [5] Lorenzo Musetti (ITA) 62 60
sssss
Egypt Men's Future

s
Cairo, Egypt (ITF Men's $15,000)
Singles qualifying
Yehya Ismail
1st rd: lost to Lucas Bouquet (FRA) 60 60