.
Tennis fans are likely to see this phenomenon all season long.
The relentless details, risks and stress of travelling a global tennis tour during a pandemic will continue to take a toll.
The first "bigger" ATP Tour event after the Melbourne Summer, the 500 in Rotterdam, is leaking players like a sieve ahead of this weekend's qualifying.
Most notably, Rafael Nadal offered his regrets as the back woes that affected him in Melbourne continue to be an issue.
But Nadal is hardly alone.
Here's the list of players on the original entry list, who have since withdrawn.
*Matteo Berrettini
*Pablo Carreño Busta
*Dan Evans
*Taylor Fritz
*Filip Krajinovic
*Gaël Monfils
*Rafael Nadal
*Milos Raonic
*Casper Ruud
*Denis Shapovalov
*Jannik Sinner
*Marin Cilic
*Nick Kyrgios
*Richard Gasquet
Notably, Cilic is still in Singapore. Since he has reached the semifinal of the 250-level tournament there, that would be a tough trek.
But Cilic also has withdrawn from Marseille the week after that.
WTA also dealing with pullouts
The 500-level WTA tournament in Doha, which also takes place next week, has already seen the withdrawal of its three top players.
So Ashleigh Barty, Simona Halep and Sofia Kenin (who had an appendectomy down in Melbourne) will not compete.
As well, Bianca Andreescu, Iga Swiatek, Marketa Vondrousova, Yulia Putinseva, Donna Vekic (who had knee surgery this week) and Danielle Colllins are out.
At least Halep is due back for the smaller tournament in Dubai the week after that.
Pandemic fatigue is real
Meanwhile, the Rotterdam qualifying list, for which the original ranking cutoff was No. 65, is all the way down to No. 229 and counting.
French veteran Gilles Simon, who would have been in the Rotterdam qualifying (and, the way things have been going, likely would have squeezed into the main draw), expressed it succinctly on Twitter.

"With the heart no longer in it at all to travel and play in these conditions, I am unfortunately forced to take a break to save myself mentally. Hoping the morale returns as quickly as possible. Thank you to all the faithful for your support. See you soon," Simon wrote.
Simon has also withdrawn from Marseille, and from Acapulco.
And what of Miami?
The Miami Herald posted up a story Thursday highlighting the marquee names "scheduled" to play the Miami Open.
But, of course, all of the top-50 players are automatically entered. And that's a detail that isn't included in the story. As a result, it makes the entry lists look much shinier than they probably will end up being.
At this point, we're told, Federer is scheduled to fly there with an entourage of one, his coach.
But the 20-time Grand Slam champion hasn't played since the 2020 Australian Open. You would expect his performance during a scheduled return at the tournaments in the Middle East in a few weeks likely will determine if he makes the trip.
Small capacity, no stadium court
Capacity at the tournament, per the Herald, will be at 15 per cent in the Grandstand court (about 750 seats).
The tournament will not incur the massive expensive of building the stadium court inside Hard Rock Stadium, for obvious reasons.
The players will be bubbled in "luxury hotels in downtown Miami". And players are required to stay in one of the tournament hotels. So would any team members they bring – at a cost of $275 US a night, plus taxes and breakfast.
That's quite a commute if the traffic is heavy. And it's an unnecessary one given they aren't supposed to be GOING anywhere but back and forth to the site.
Acapulco players likely will make the date
There is no "Sunshine Swing" this year, after Indian Wells cancelled for the second straight season. So you'd suspect a lot of players who would only be travelling to the U.S. for the one event in Miami are going to weigh their options.
But if they're travelling for both Acapulco and Miami, the probability of making the trip likely increases.
Stefanos Tsitsipas, Alexander Zverev, Diego Schwartzman, Kevin Anderson, Fabio Fognini, Grigor Dimitrov, Félix Auger-Aliassime and Raonic are entered in Acapulco.
As a separate but not insignificant issue, Florida has become infamous as a place where not enough people are taking the coronavirus seriously. So for those who travel a long way to risk being quarantined and missing the tournament altogether is another factor.
On Friday, Nadal announced that he was also skipping Acapulco (which he had not officially been entered in, but had played numerous times in the last few years).
There's no betting in tennis, but if there were, we'd bet he won't make the date for Miami, either.
Although the biggest reason Nadal isn't playing Acapulco, per the tournament director, was that the tournament doesn't have the budget to cover his appearance fee this year.
Which was followed by a statement from Nadal's agent, Carlos Costa, saying the non-appearance in Acapulco was not money, but a matter of his health, schedule and the long trip.
Which was quickly followed by a mea culpa on Twitter from said tournament director, saying the only reason was Nadal's wonky back.
Significant COVID measures, restrictions in Miami
As with most tournaments, the ATP guidelines for Miami are restrictive.
Beyond the "within 72 hours" negative COVID test (or documentation of recovery from the coronaviru), players need a "National Interest Exemption" from the US government.
If they applied for it before Jan. 25, the exemption is good for a full year. If they didn't, it only results in a one-time, 30-day waiver.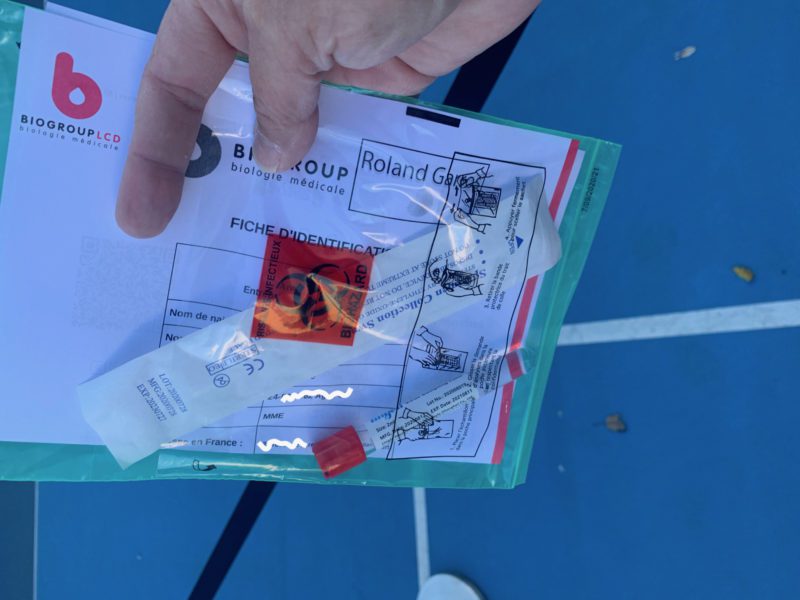 Players and team members will be tested upon arrival. And they will be required to quarantine until a negative test is returned, as usual. There will be another test four days later.
Players and teams are required to be, or eat, only at the tournament site or the player hotel. Miscreants will be subject to fines and withdrawals. (Hey, there, Benoit Paire). Although, let's be real, we'll see how seriously they enforce this.
Any treatment from the ATP Tour physios will take place at the hotel, except for when they're called to court during a match. Players' personal physios will not have any place to work on site, and only one or two treatment rooms set aside at the hotels.
Miami prize money greatly reduced
And then there is … the prize money.
As you can see, the purse – this is for the ATP side – is WAYYYYY down for 2021.
The bite is less in the qualifying. But it rises through the rounds. And the winner will earn 78 per cent less than he did in 2019, the last time the Miami Open was held.
(And yes, it's stlll a lot of money to you and me. But everything's relative. Expecting any employee to do the same job, but get paid 75 per cent less for doing it, is a big ask).
What some of the better-known players decide to do about this event is going to be a story to follow in the next few weeks.