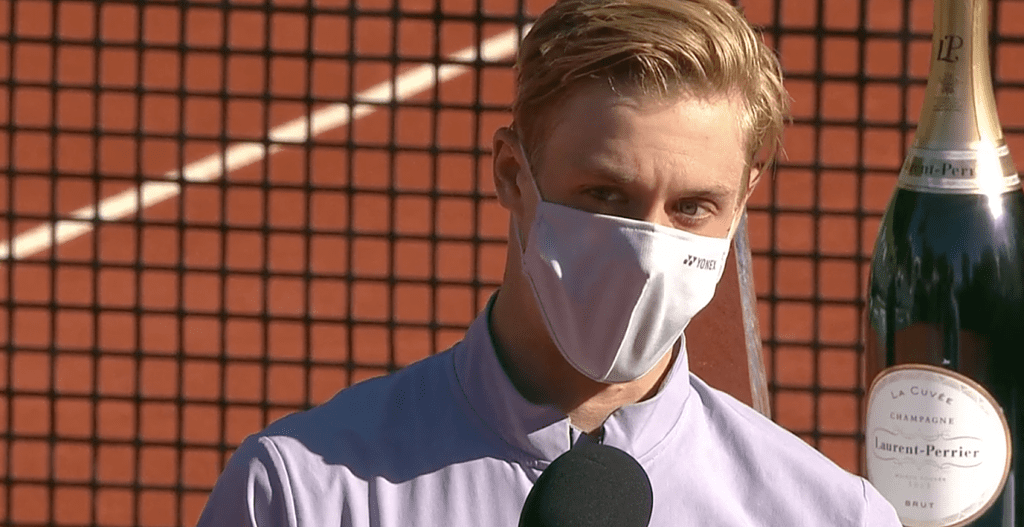 –
Top Canadian male player Denis Shapovalov has withdrawn from Roland Garros.
It's a bit of a shocking development, as the 22-year-old reached the final of the Geneva Open Saturday, losing to a very in-form Casper Ruud after having an excellent week.
He also reached the third round in Rome – and came THIS close to beating eventual champion and clay-court GOAT Rafael Nadal.
A few hours after Open Court broke the news Sunday evening, Shapovalov put something out on his social media.
Ongoing shoulder issue the culprit
He referred to the shoulder issue that has been dogging him all season – ever since his first matches of the year at the ATP Cup in Australia.
The Canadian has repeatedly said it was no big deal, whenever we've asked him through this first part of the season.
And he would never specify what, exactly, the issue is.
But obviously it's a little more than "no big deal".
Shapovalov still had more than a week to try to get it into playable shape before the start of Roland Garros.
Perhaps the Canadian dropped a few hints during his Zoom conference Sunday after the Geneva final.
"The body is definitely beat up, so i's nice to get a little bit of a break, and we'll see from there," he said. "For sure I'm feeling it. It's been a heavy, heavy week this week obviously, playing a lot of matches in a short span of time. And I'm struggling with some things. So we'll see."
Rain = compacted sked in Geneva
There was a lot of rain in Geneva through the week. And with the first-round bye, Shapovalov wasn't even scheduled to get on court for his opening match until Wednesday
But that match, against Italian qualifier Marco Cecchinato, was postponed to Thursday because of rain.
Shapovalov got through the three-setter against Cecchinato early on, and then won his quarterfinal against Laslo Djere late Thursday night.
He defeated Pablo Cuevas in the semis Friday, and then said Ruud was the better player Saturday in the final.