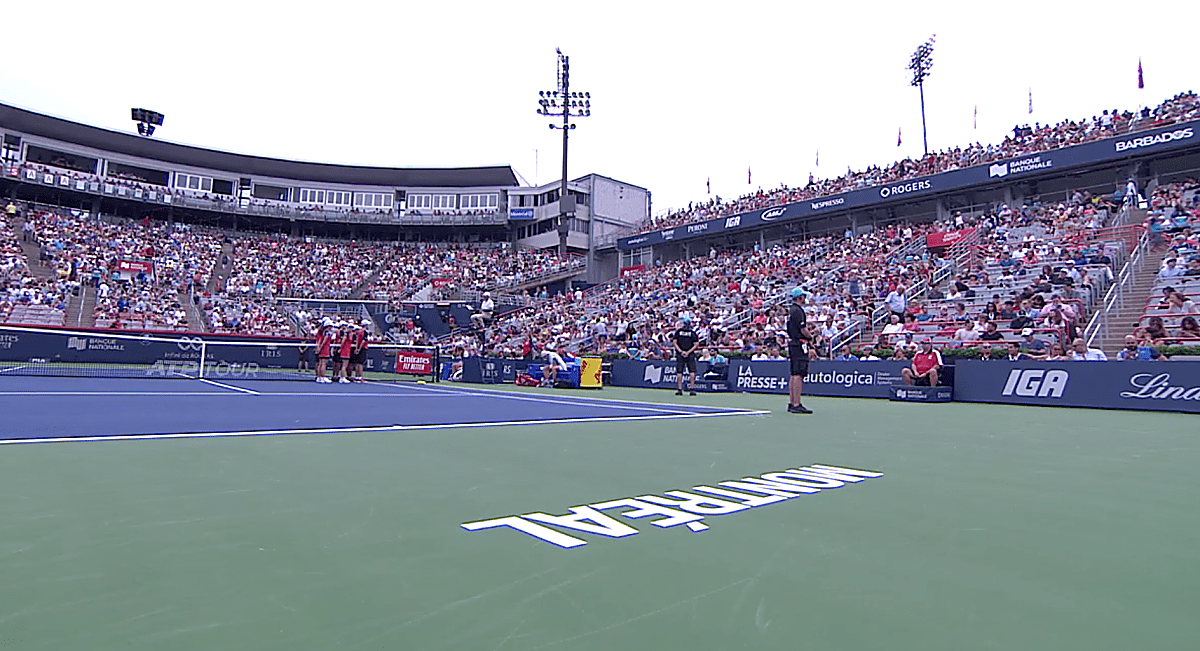 –
Great news for tennis fans in Canada.
Tennis Canada has received the final signoff from the federal government to host the National Bank Open – both in Montreal and Toronto.
And both events will be allowed to host fans from Aug. 7 – 15.
The plan in Montreal (where tickets are already on sale) is for 5,000 fans for each of the two sessions each day. Access is limited to Stade IGA, the main stadium, with limited services.
The federation's press release says that Toronto is "expected to host around 5,000 spectators per session".
It comes less than two weeks before the events are scheduled to begin.
But that's a lot better than the day before.
Expected, but not a formality
It would be an exaggeration to say it was a mere formality, although the organizers indicated they expected it to happen.
Both tournaments had the signoffs from the municipal and provincial governments. But without the federal giving the okay, there would be no tournaments.
Approvals of home game in both the MLS and Major League Baseball in Toronto might have led fans to think it was a slam-dunk.
But the professional tennis tours are a different animal.
Not only are the players coming from all over the world (including the Petri dish that is the Tokyo Olympics), but the vaccination rate in the player group remains appallingly low.
Contrast that to the MLS and baseball, where a year of of bubbles and strict protocols have encouraged a very high vaccination rate.
And still, unvaccinated soccer players, for example, were not allowed to cross the border and get a quarantine exemption in the early going.
Exceptional sanitary measures
The rules for entry in Montreal are here.
They will allow umbrellas in the stands, exceptionally, to avoid people gathering in the rare spaces where there is cover – if it rains, of course.
Masks must be worn at all times on site. The only exception to this will be when fans are seated in your seat for the purpose of consuming food or beverages.
In Toronto, they'll go a little further. All fans wanting to attend will have to complete a health questionnaire before arriving on site, and asked to present it at the entrance.
Fans also will have their temperature taken before accessing the site.
The Toronto guideline is "Fans are encouraged to practice physical distancing where possible onsite". In Montreal, the stated retirement is one metre's distance from people outside your own household.
The Montreal event is selling tickets for the weekend qualifying (although the tennis watching is limited to an assigned seat in Stade IGA, just like the rest of the week).
The Toronto tickets, which just went on sale this morning, do not offer tickets for Saturday and Sunday.