–
A 500 in San Jose on hard courts, and a new 250 in Cluj-Napoca were the top tournaments on the women's side last week, in addition to a 125K tournament in Concord, Mass. (also new).
But the veterans prevailed as 27-year-old Danielle Collins won her second straight tournament – on two different continents, on two differed surfaces.
Meanwhile, in Romania, 33-year-old Andrea Petkovic snapped a long title drought exacerbated by a number of injuries to take the title over Mayar Sherif of Egypt. This week is going to be a fascinating week.
And Barbora Krejcikova, having moved up one spot by virtue of the drop by Halep, officially joins the top 10, at No. 10.
Because the National Bank Open is a big tournament. And a lot of players (Bianca Andreescu, Simona Halep, Sofia Kenin – mostly Andreescu) are defending points.
For the full WTA rankings picture, click here.
ON THE UPSWING
Daria Kasatkina (RUS): No. 31 =========> No. 27 (The Russian reached the San Jose final, moving up and cementing her spot as a seed at the US Open)
Danielle Collins (USA): No. 36 =========> No. 28 (After two titles in two distant corners of the world – Palermo and San Jose – the American gets herself back in the top 30 and will be seeded in New York. She's been through a lot in the last year and a half. But right now the tennis is winning).
Sloane Stephens (USA): No. 67 =========> No. 62 (You know it's not … great when you lose in the second round of a tournament – and move up five spots. But with a top-20 wild card in Montreal this week, Stephens will be looking to make a move).
Andrea Petkovic (GER): No. 91 =========> No. 68 (Battling back from injuries, the 33-year-old wins the title in Cluj-Napoca on clay and gets herself back into the top 70).
Ana Konjuh (CRO): No. 116 =========> No. 88 (The Croat is finally back in the top 100 for the first time since April 2018, after going from the qualies to the semifinals in San Jose. A year ago, she had no ranking at all; to say the least, it has been impressive. Especially as she's had to grind through the qualifying most of the time).
Mayar Sherif (EGY): No. 119 =========> No. 97 (The Egyptian made some history in her part of the world by making her first WTA final in Romania. And she's in the top 100 now, at a career high).
Renata Zarazua (MEX): No. 137 =========> No. 122 (The 23-year-old, who enjoyed her first Olympic experience a few weeks ago, rises to a career high after making the final at the WTA 125K in Concord, MA).
Magdalena Frech (POL): No. 153 =========> No. 130 (Another 23-year-old, Frech beat Zarazua in the Concord final)
Mihaela Buzarnescu (ROU): No. 170 =========> No. 152 (The Cluj-Napoca semifinalist is under a bit of pressure to make some ranking moves, because her protected ranking will only last so long).
Aleksandra Krunic (SRB): No. 268 =========> No. 197 (The former No. 39, now 28, gets back into the top 200 by qualifying at Cluj-Napoca and reaching the semifinals).
Seone Mendez (AUS): No. 269 =========> No. 224 (The former junior prospect, now 22, has taken awhile to get going. But the reaches a career high by qualifying and getting to the quarters in Cluj-Napoca).
Katrina Scott (USA): No. 372 =========> No. 338 (The 17-year-old American jumped to a career high after making the quarters at the 125K in Concord).
Alexandra Eala (PHI): No. 639 =========> No. 506 (A student at the Nadal Academy with all the support that brings with it, the 16-year-old from the Philippines got a wild card into Cluj-Napoca and won a round, helping her to rise 133 spots in the rankings).
ON THE DOWNSWING
Bianca Andreescu (CAN): No. 5 =========> No. 8 (And so it begins for Andreescu, who drops three spots after the 900 points she earned for winning the Rogers Cup in 2019 drop off. She can obviously make some of those back up this week. But Elina Svitolina, Karolina Pliskova and Iga Swiatek move ahead of her).
Simona Halep (ROU): No. 10 =========> No. 13 (Halep also sees a drop from the Rogers Cup points. She says she's healthy – if rusty – and has no expectations for this week in Montreal).
Serena Williams (USA): No. 16 =========> No. 20 (No Omnium Banque Nationale Open for Williams, who isn't playing and drops those points. It might well make a difference in her draw in New York, though).
Marie Bouzkova (CZE): No. 52 =========> No. 74 (The delightful Czech drops the points from her great run in Toronto in 2019. And that hurts).
Francesca Di Lorenzo (USA): No. 158 =========> No. 182
Tatjana Maria (GER): No. 178 =========> No. 210 (Maria has just returned from a maternity leave, so it's even more impressive that she doesn't have to begin from further back than this. She will get it going in no time).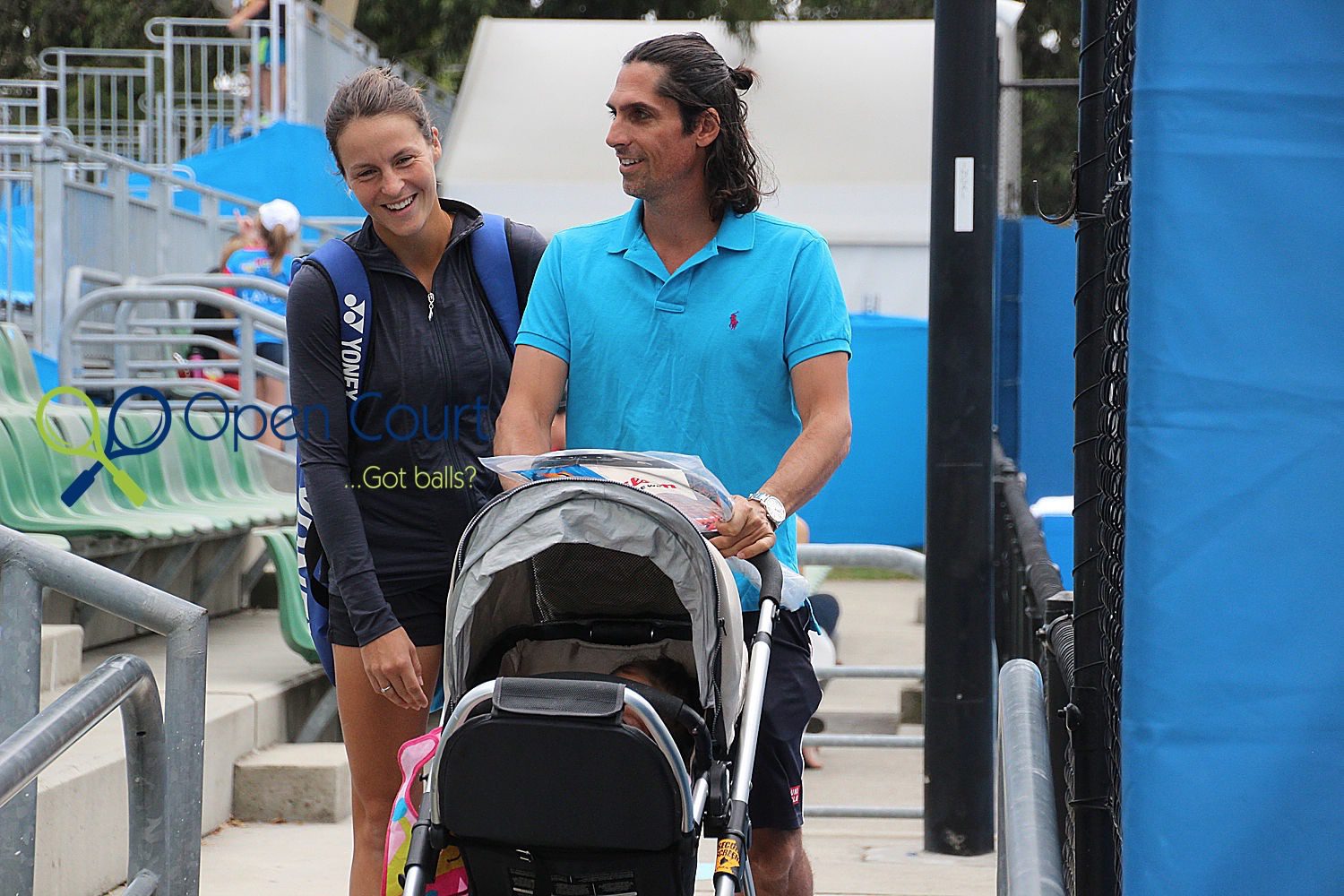 Maja Chwalinska (POL): No. 255 =========> No. 304 (The Polish teenager announced weeks back she was taking a break, to take care of her mental health. That's a big drop; we'll check in to see if the WTA will allow her an injury protected ranking when she returns. If she returns. It's tough out there).
Monica Puig (PUR): No. 291 =========> No. 306 (Not only must it have been tough to watch the Olympics as the defending women's singles gold medalist, from the sidelines. It also can't be fun to watch her ranking tumble as she recovers from shoulder surgery. She won't be back until some time in 2022).
Canadian Rankings
Road to Shenzhen (or somewhere!)
(All screenshots from WTAtv)