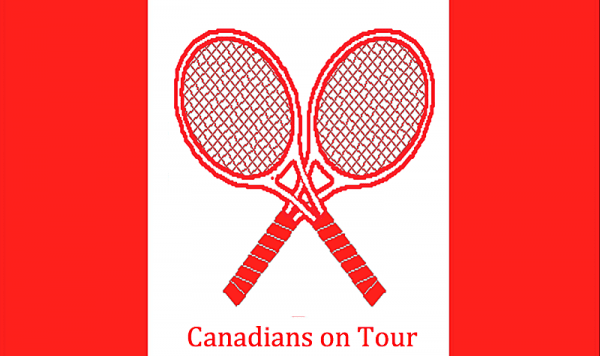 –
The final Grand Slam of the season is done.
And while there are no ATP Tour events (and no Canadian women that we can see in the WTA women's events), tennis continues around the globe.
Notably – Peter Polansky, Brayden Schnur, Steven Diez, Filip Peliwo, Alexis Galarneau and Liam Draxl are in action at various events.
BGL BNP Paribas Luxembourg Open 2021
Luxembourg, Luxembourg (WTA 250)
Doubles
Erin Routliffe (NZL)

/ Kimberley Zimmerman (BEL)


1st rd: def [4] Lidziya Marozava (BLR) / Andreea Mitu (ROU) 64 75
QF: def. Ulrikke Eikeri (NOR) / Varvara Gracheva (RUS) 57 62 [10-8]
SF: def. Vitalia Diatchenko / Yana Sizikova (RUS) 64 62
F: lost to Alison Van Uytvanck / Greet Minnen (BEL) 63 63
sXXXssss______
Open Blot Rennes


Rennes, France (ATP Challenger)
Singles
Brayden Schnur
1st rd: lost to [Q] Clément Chidekh (FRA) 64 64
sXXXssss______
Atlantic Tire Championships II


Cary, NC (ATP Challenger)
Singles
Peter Polansky
1st rd: lost to Ryan Peniston (GBR) 63 62
Singles qualifying
[3] Alexis Galarneau
1st rd: def [ALT] Nicolas Barrientos (COL) 64 61
Final rd: lost to [5] Alexander Sarkissian (USA) 57 62 64
Doubles
Peter Polansky

/ Stefan Kozlov (USA)
1st rd: def [3] Robert Galloway / Alex Lawson (USA) 61 62
QF: def. JC Aragone (USA) / Nicolas Barrientos (COL) 64 64
SF: def. Jason Jung (TPE) / Mitchell Kruger (USA) 67 (4) 75 [10-4]
F: lost to William Blumberg / Max Schnur (USA) 64 16 [10-4]
Alexis Galarneau / Ulises Blanch (USA)
sXXXssss______
Pekao Szczecin Open
Szczecin, Poland (ATP Tour Challenger)
Singles
Steven Diez
1st rd: lost to [6] Thiago Monteiro (BRA) 60 63
sXXXssss
Jozi Open


Johannesburg, South Africa (ITF 25K)
Singles
[2] Filip Peliwo
1st rd: def Kyle Seelig (USA) 63 64
2nd rd: def. Timur Kiyamov (RUS) 64 63
QF: lost to [Q] Sahar Simon (ISR) 36 62 64
Kelsey Stevenson
1st rd: def [6] Igor Marcondes (BRA) 75 76 (5)
2nd rd: vs. [Q] Sahar Simon (ISR) 62 46 62
Doubles
Filip Peliwo / Kelsey Stevenson
1st rd: def [WC] Matthew Harris / Lwazi Ngwenya (RSA) 62 60
QF: lost to Daniel Cukierman (ISR) / Alastair Gray (GBR) 62 46 [10-8]
sXXXssss
M15 Champaign


Champaign IL (ITF 15K)
Singles
[6] Liam Draxl
1st rd: vs [Q] Alexander Petrov (USA) 16 61 61
2nd rd: lost to Gabi Adrian Boitan (ROU) 62 36 75
Singles qualifying
[16] Jonathan Sorbo
1st rd: lost to A.trice Pickens (USA) 63 61
Doubles
[2] Liam Draxl / Noah Schachter (USA)
1st rd: lost to Hunter Heck / Lucas Horve (USA) 26 63 [10-8]
sXXXssss
XII ITF Torneo Internacional Masculino Villa de Madrid Trofeo Volvo
Madrid, Spain (ITF 25K)
Singles qualifying
Ghouse Ali Faisal
1st rd: lost to [16] Constantinos Koshis (CYP) 60 60
sXXXssss
Magic Hotel Tours


Monastir, Tunisia (ITF $15K Futures)
Men's Singles qualifying
[15] Michel-Alexandre Fortin
1st rd: lost to Arjun Mehrotra (AUS) 63 61
s
––––––––––––––––––––
About Post Author