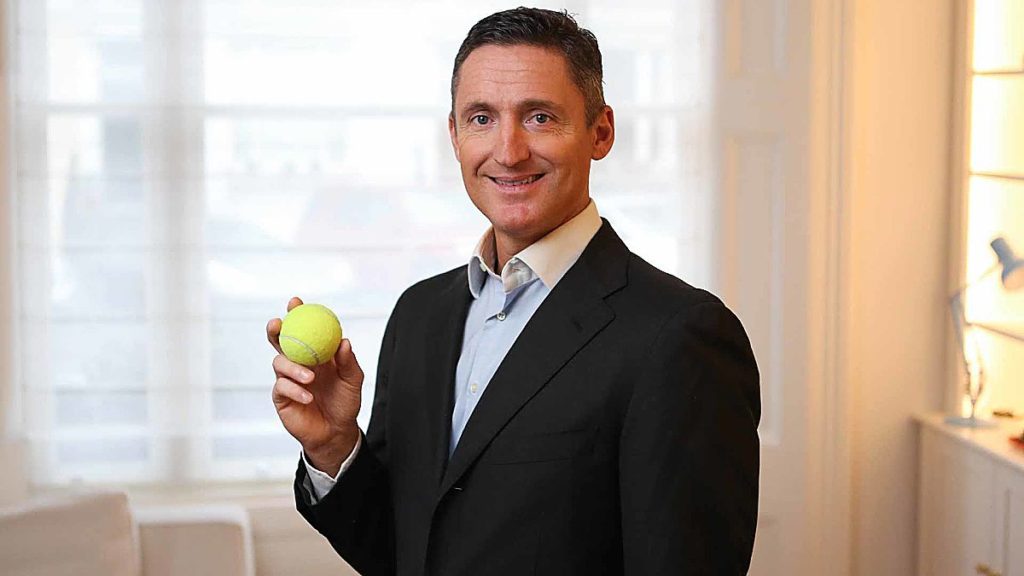 –
As the final Masters 1000 tournament of the season gets under way in Paris-Bercy, ATP Tour CEO Andrea Gaudenzi gave an interview to the French newspaper L'Équipe and two of its tennis journalists, Vincent Cognet and Franck Ramella.
The link to the full interview is here, so give them the clicks.
But here are are a few bullet points.
*Tennis Australia has "assured them" that if you are a close contact at the Australian Open but you test negative, you don't have to quarantine.
*He hopes the Australian governments will allow non-vaccinated players to play after a 14-day quarantine.
*He said the vaccination rate is increasing at a regular rate, that they're at 70 per cent (as Open Court reported last week). And that the ATP "hopes to reach 95 or 98 percent in two months. (Which seems highly optimistic).
More financial transparency
*Gaudenzi reiterated the part of his strategic plan that the more vocal players have asked for – and that's transparency in the financials. Lots of talk, but no rock so far. And, likely, still no confidence in the veracity of those financials amongst the skeptics, if they are disseminated. That will be a sell job, when and if it happens.
*Gaudenzi wants the rich to get richer, for all the Masters 1000s to be joint events with 96-player draws held over two weeks like Indian Wells and Miami. The logic being that if the rich get richer, those riches will trickle down to the 250 and Challenger levels.
*He would love to have a Masters 1000 on grass.
Reality series in the works?
*Gaudenzi said the ATP, WTA and the Grand Slams are working on a project similar to the popular "Drive to Survive" Netflix series about Formula 1.
*On the Alexander Zverev investigation, he was circumspect, saying only that it's "new territory" for the tennis world. He likened it to doping in the 1990s – that they weren't prepared for it. But they've learned.