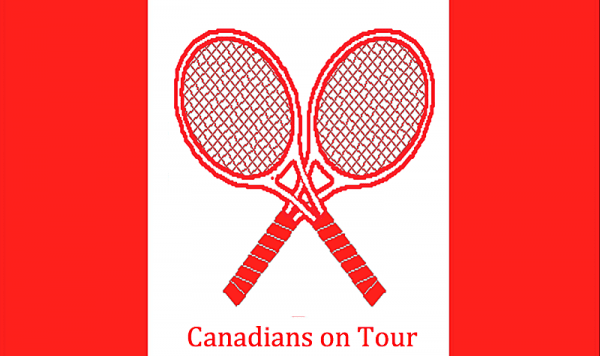 –
The pickings are extremely slim on the women's side of things this week.
While there are three ATP Tour events, there isn't a single WTA event on the schedule. In fact, there is only one tournament about the $25,000 ITF level for the women, who didn't have much during the second week of the Australian Open, either.
The following week, there once again are three men's events. One women's event – in St. Petersburg, Russia.
That said, there are several Canadian women who could have played the ITF $60,000 in Rome, Georgia.
None are playing it.
*************************
Cordoba Open
Cordoba, Argentina (ATP 250)

Singles
[Q] Alejandro Tabilo (CHI)
1st rd: def [WC] Francisco Cerundolo (ARG) 64 61
2nd rd: def. Carlos Taberner (ESP) 62 64
QF: def. Sebastian Baez (ARG) 61 76 (4)
SF: def. [1] Diego Schwartzman (ARG) 63 76 (6)
F: lost to [6] Albert Ramos-Viñolas (ESP) 46 63 64
Singles qualifying



[3] Alejandro Tabilo (CHI)
1st rd: def Renzo Olivo (ARG) 62 62
Final rd: def. [ALT] Thiago Agustin Tirante (ARG) 63 64

*************************
Cleveland Open
Cleveland, Ohio (ATP Challenger)

Singles
Brayden Schnur
1st rd: lost to [8] Jack Sock (USA) 26 64 63

[Q] Alexis Galarneau
1st rd: def. [Q] Ulises Blanch (USA) 76 (5) 76 (3)
2nd rd: def. [4] Liam Broady (GBR) 61 75
QF: lost to Michael Mmoh (USA) 67 (3) 63 60

Doubles
Peter Polansky / Christian Harrison (USA)
1st rd: vs. [1] Robert Galloway / Jackson Withrow (USA) 64 60

Brayden Schnur / JC Aragone (USA)
1st rd: lost to Denis Istomin (UZB) / Alexander Cozbinov (MDA) 06 75 [10-8]

Singles qualifying
Alexis Galarneau
1st rd: def. [3] Go Soeda (JPN) 61 62
Final rd: def [11] Nick Hardt (DOM) 63 62

[5] Peter Polansky
1st rd: lost to Roberto Quiroz (ECU) 63 76 (4)
*************************
World Tennis Tour Cancun 2022
Cancun, Mexico (ITF $15K)
Women's Singles
[8] Stacey Fung
1st rd: def. def Denisa Hindova (CZE) 62 60
2nd rd: def [JE] Madison Sieg (USA) 76 (2) 64
QF: def. Anastasia Sysoeva (RUS) 63 62
SF: lost to [5] Miharu Imanishi (JPN) 64 60
[Q] Longi Noelly Nsimba
1st rd: lost to [2] Victoria Rodriguez (MEX) 62 60

[WC] Anastasia Burobina
1st rd: lost to Anastasia Sysoeva (RUS) 61 60
Women's doubles
Longi Noelly Nsimba / Shelby Prince
1st rd: def Mia Popovic (USA) / Katya Ramirez (MEX) 60 63
QF: lost to Astrid Cirotte (FRA) / Anastasia Sysoeva (RUS) 63 64
[WC] Anastasia Burobina / Versace Gatti (ITA)
1st rd: lost to [1] Jacqueline Cabaj Awad (SWE) / Ana Filipa Santos (POS) 64 61
Women's Singles Qualifying
[12] Longi Noelly Nsimba
1st rd: def Liz Pinson (USA) 63 64
2nd rd: def. Maika M. Adair (USA) 64 63
Final rd: def. Shelby Prince (USA) 75 64

Men's Singles Qualifying
Sid Donarski
1st rd: def [WC] Luis Alberto Arias Ordoñez (MEX) 60 61
2nd rd: lost to [1] Isaiah Strode (USA) 64 62
*************************
Magic Hotel Tours
Monastir, Tunisia (ITF $15K)
Women's Singles Qualifying
Laura Vasilescu
1st rd: lost to Natalia Fehr (SUI) WALKOVER

Men's Singles Qualifying
Austin Hoole
1st rd: lost to [4] Timo Legout (FRA) 60 61

–
About Post Author