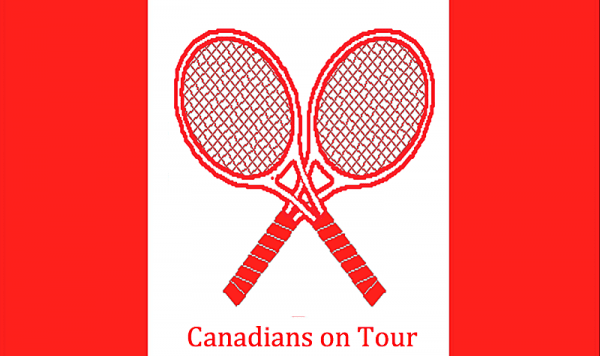 –
WASHINGTON, D.C. – If the week was a disappointment for Denis Shapovalov and Andreescu, and somewhat okay for Félix Auger-Aliassime, some other Canadians came away pretty happy.
Gabriela Dabrowski and partner Giuliana Olmos made the semis of the 500 in San Jose. While Cana-Kiwi Erin Routliffe, partnered with American Jessica Pegula and the No. 1 seeds in D.C., took the title.
It's the second title in Washington for Routliffe.
And in Denmark, a little-known 18-year-old named Jessica Luisa Alsola (who barely played in the juniors at the ITF level and not for the last three years), won the doubles and made the singles final, unseeded, at a $15K in Denmark.
Born in the Philippines, Alsola and her family moved to Toronto and when she was about 13, to the Fresno, Calif. area. She'll already be a sophomore at Cal Berkeley this fall where, per Google, she also carries a 4.3 GPA, even though she started younger than most (and did online schooling in high school).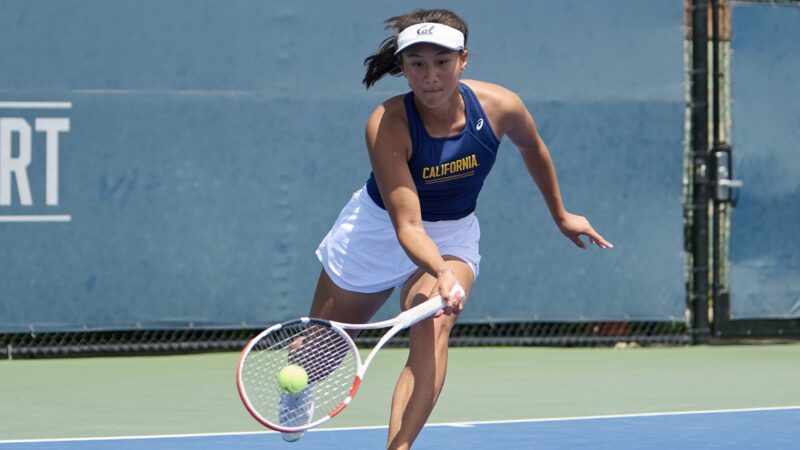 (Last week's final results at the bottom of the post).
***********************************
Citi Open
Washington, D.C. (

ATP 500

&

WTA 250

)
Men's singles
[6] Denis Shapovalov
1st rd: Bye
2nd rd: lost to [WC] J J Wolf (USA) 62 67 (5) 63

Women's singles
[Q] Rebecca Marino
1st rd: def [WC] Venus Williams (USA) 46 61 64
2nd rd: def. Andrea Petkovic (GER) 63 36 61
QF: lost to Daria Saville (AUS) 61 75
Men's Doubles
[WC] Denis Shapovalov / Denis Kudla (USA)
1st rd: vs Rohan Bopanna (IND) / Matwe Middelkoop (NED) 64 64

Women's doubles
[1] Erin Routliffe (NZL) / Jessica Pegula (USA)


1st rd: def Sabrina Santamaria (USA) / Heather Watson (GBR) 64 61




QF: def. Wang Xiyu / Yuan Yue (CHN) 63 46 [11-9]




SF: def [3] Lucie Hradecka (CZE) / Monica Niculescu (ROU) 60 52 retd




F: def. [4] Caty McNally (USA) / Anna Kalinskaya 63 57 [12-10]
Women's singles qualifying
[2] Rebecca Marino
1st rd: def. Valentini Grammatikopoulou (GRE) 60 46 62
Final rd: def Sachia Vickery (USA) 67 (5) 63 63

***********************************
Mubadala Silicon Valley Classic
San Jose, Calif. (WTA 500)
Singles

Bianca Andreescu
1st rd: lost to Shelby Rogers (USA) 64 62

Doubles
[2] Gabriela Dabrowski / Giuliana Olmos (MEX)
1st rd: def. Emina Bektas / Kaitlyn Christian (USA) 63 62
QF: def. [WC] Ashlyn Krueger / Elisabeth Mandlik (USA) 26 61 [10-5]
SF: lost to Shuko Aoyama (JPN) / Hao-Ching Chan (TPE) 26 76 (4) [10-3]
Singles qualifying
[7] Carol Zhao
1st rd: lost to Kayla Day (USA) 64 36 76 (6)
***********************************
Abierto de Tenis Mifel
Los Cabos, Mexico (ATP 250)
Singles
[2] Félix Auger-Aliassime
1st rd: Bye
2nd rd: def [WC] Alex Fernandez (MEX) 63 75
QF: def Steve Johnson (USA) 64 76 (3)
SF: lost to [3] Cameron Norrie (GBR) 64 36 63

***********************************
Lexington Challenger
Lexington, KY (ATP Challenger &

ITF $60K

)

Men's singles
Steven Diez
1st rd: lost to [Q] Ryan Harrison (USA) 76 (4) 62

Men's doubles
Benjamin Sigouin / Hady Habib (LIB)
1st rd: def. [1] Evan King (USA) / Artem Sitak (NZL) 46 76 (4) [13-11]
QF: lost to Gijs Brouwer (NED) / Aidan McHugh (GBR) 76 (5) 62
Men's singles qualifying
Benjamin Sigouin
1st rd: lost to [1] Kyle Seeling (USA) 62 20 retd
Taha Baadi
1st rd: lost to [13] Alexander Bernard (USA) 63 60
Women's singles qualifying
Layne Sleeth
1st rd: lost to [6] Hiroko Kuwata (JPN) 76 (4) 60
*************************
W60 Disa Gran Canaria


San Bartolome, Gran Canaria
Singles qualifying
[10] Ana Grubor
1st rd: def. Tomoe Yazawa (JPN) 62 60
Final rd: lost to [2] Lia Karatantcheva (BUL) 75 75
*************************
USTA/Ursula Beck Pro Tennis Classic

Decatur, Ill (ITF $25K)
Singles
[Q] Nick Lagaev
1st rd: lost to [5] Murphy Cassone (USA) 61 36 75
Doubles
Nick Lagaev / Martins Rocens (LAT)
1st rd: def Fnu Nidunjianzan (CHN) / Bjorn Swenson (USA) WALKOVER
QF: lost to Mac Kiger / Patrick Maloney (USA) 60 75
Singles qualifying
[16] Nick Lagaev
1st rd: def Tom Dynka (CAN) 61 62
Final rd: def. [8] Jibril Nettles (USA) 36 64 [10-5]
[14] Stefano Liokossis
1st rd: def [WC] Jagger Saylor (USA) 46 62 [10-7]
Final rd: lost to Muhammad Dossani (USA) 62 60
Andre Szilvassy
1st rd: lost to Presley Thieneman (USA) 62 64
Tom Dynka
1st rd: lost to [16] Nick Lagaev (CAN) 61 62
*************************
Tbilisi Open

Tbilisi, Georgia (ITF $25K)
Singles qualifying
Michel-Alexandre Fortin
1st rd: lost to [11] Baran Cengiz (TUR) 61 61
*************************
Morocco Tennis Tour

Agadir, Morocco (ITF $25K)
Singles qualifying
Emiliano Jorquera
1st rd: lost to Carlo Venturini (SUI) 64 62
*************************
Comesad BCR Open

Pitesti, Romania (ITF $25K)
Singles qualifying
[10] Razvan Baiant
1st rd: lost to Alexandru Luca (ROU) 46 61 [10-5]
*************************
W15/

M15

Frederiksburg
Frederiksburg, Denmark
Women's singles
[Q] Jessica Luisa Alsola
1st rd: def [Q] Helena Buchwald (GER) 62 63
2nd rd: vs. Hannah Viller Moller (DEN) 60 64
QF: def. Kajsa Rinaldo Persson (DEN) 46 76 (4) retd
SF: vs Anouk Vrancken Peeters (NED) 75 75
F: lost to Rebecca Munk Mortensen (DEN) 57 61 63
Women's doubles
Jessica Luisa Alsola / Johanne Christine Svendsen
1st rd: def Alisha Ali Hussain / Sarah Suljadzic (DEN) WALKOVER

QF: vs. [2] Madison Bourguignon (USA) / Alica Rusova (SVK) 46 64 [10-8]
SF: def. Valentina Ivanov (NZL) / Hannah Viller Moller (DEN) 63 75
F: def. Rebecca Munk Mortensen / Vilma Krebs Kyllested (DEN) 64 36 [10-7]
Women's singles qualifying
[8] Jessica Luisa Alsola
1st rd: def. Zoe du Pasquier Jensen 62 62
Final rd: def Inge Vijsma (NED) 61 60

Men's singles qualifying
Thomas Sorensen
1st rd: lost to [9] Nikolaj Katic (DEN) 62 61
*************************
M15 Meridiana 2


Novi Sad, Serbia (ITF $15K)
Singles qualifying
[WC] Zelimir Rudan
1st rd: def [4] Stefanos Sakellaridis (GRE) 61 64
2nd rd: lost to [WC] Nikola Mitrovic (SRB) 16 62 [10-4]
*************************
About Post Author