–
Bianca Andreescu has already found a new coach, after the respected Sven Groeneveld took his leave following the WTA tournament in Guadalajara last month.
According to the New Zealand website Stuff, Christophe Lambert is leaving his job as high performance director for Tennis New Zealand to take up with the 2019 US Open champion.
"Bianca asked me to coach her and I accepted the job. It was an offer I couldn't refuse," is the quote from Lambert to Stuff.
There has been another change in the entourage as well, as Andreescu is no longer represented by IMG.
It depends on whom you speak to – as always in these matters – but we're told that it was IMG that moved to end the relationship.
Andreescu has now returned to Octagon, the original agency she signed with in 2017 that was representing her when she won the US Open two years later. She then left them for IMG.
The Canadian is being represented by Charlotte Lawler Garland, who is married to senior Octagon vice-president Alistair Garland and is the daughter of WTA president Mickey Lawler.
As for Lambert, he told Stuff that he had been in sporadic contact with Andreescu even in recent years. And that makes him a good and smart choice for a player who has a month before the new season starts, and no team.
Because they already know each other – at least, they knew each other back when Andreescu was just beginning her rise. They don't have to start from scratch, with the clock ticking on the new season.
Tennis Canada Connection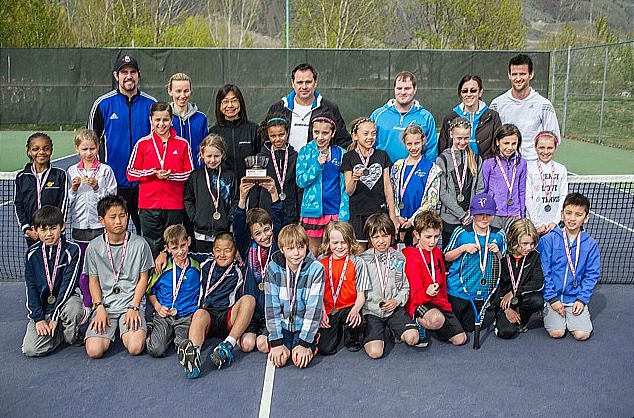 The French-born Lambert was at the Tennis Canada centre in Toronto for many years, coming into the Canadian system somewhere around 2009, after the Frenchman Louis Borfiga took over.
He coached in the under-14 program for the French Tennis Federation.
Originally, he was director of high performance for the Atlantic region. At the end of 2013, he was named head coach of the Toronto arm of the development program.
He even worked privately with Andreescu at the very beginning.
According to the research I did for "She the North" – so we can be SURE it's accurate! – he worked with her win 2014, including at the end of the year when she won the Orange Bowl under-16s as a 14-year-old.
But he wasn't there long at that time. Shortly after that, in Jan. 2015, he was off to China, where he coached men's player Li Zhe and worked as a consultant and Davis Cup coach. And then, he returned to Canada, until he left for the job as a national coach for Tennis New Zealand.
His partner is a Kiwi, so that was a homecoming for her.
After nearly two years, he took over the high-performance job right as the COVID pandemic was starting in March, 2020.
He's also been a national travelling coach for the British Lawn Tennis Association during the era when Andy Murray, Jamie Baker and Chris Eaton were just starting out.
About Post Author