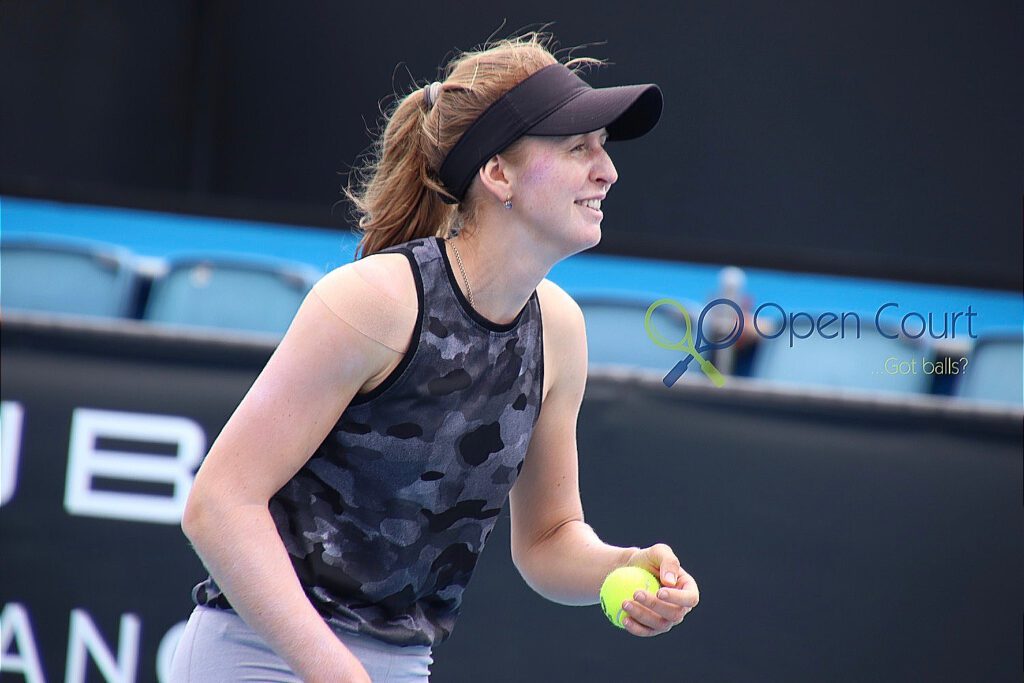 –
MELBOURNE, Australia – It was already quite an accomplishment to qualify for the 2023 Australian Open – the first time Katherine Sebov has ever made the main draw of a Grand Slam tournament.
But then, to draw No. 4 seed Caroline Garcia – and then to be scheduled on the biggest court in the place, Rod Laver Arena.
It's been quite a week for the 24-year-old from Woodbridge, Ont. native.
Here's what I wrote for Canadian Press after her final-round qualifying win.
It's mostly always just been Sebov and mother Oksana Petrovska – who is notoriously camera-shy and will have to deal with the ubiquitous close-up shots tennis television loves to show of the player's "entourage" (i.e., Mom).
Noskova win a good break
When Sebov's draw came up with No. 2 seed Linda Noskova in the first round of qualifying, it felt as though it wasn't much of a road.
But Noskova, just 18, had played seven matches the previous week in the heat of Adelaide. She went from the qualifying all the way to the final against Aryna Sabalenka.
And she didn't have much left, especially as it went to the third set.
Sometimes, careers can turn on just such a stroke of luck, combined with the hard work and dedications.
After that, the second and third rounds were emphatic from Sebov.
Notably, in the final round, she kept her cool while her opponent, No. 21 seed Simona Waltert of Switzerland, began to lose hers.
Now, vs. Garcia on Rod Laver
After an (ALL TOO RARE) practice with fellow Canadian player Rebecca Marino on Sunday (Sebov was listed to practice with Poland's Magda Linette, but that didn't happen), Sebov is looking at facing the No. 4 seed in Garcia.
She remembers being 14 and playing a practice set with Garcia in Toronto at the (then) Rogers Cup. Which ended when they were kicked off at 5-4.
This time, they'll finish the job. And Sebov will do what she can to dash the hopes of one of the legitimate contenders for the tournament.
About Post Author