–
MELBOURNE, Australia – It was one thing to pick Aryna Sabalenka as the Australian Open before the fact (which Open Court did, FYI – even a broken clock is right twice a day).
But to get through seven matches with little drama and great determination was a new level for the Belarussian, who won her first Grand Slam title in her first Grand Slam final.
It was a great, hard-hitting battle against 2022 Wimbledon champion Elena Rybakina, who is finally in the top 10 as she deserves to be with the effort.
ON THE UPSWING
Aryna Sabalenka (BLR): No. 5 =======> No. 2 (The 24-year-old Belarussian, seeded No. 5 at the Australian Open, won the whole thing and leaps to No. 2 in the rankings. She's still more than 4,000 points behind Iga Swiatek, who built up a great lead in 2022 – but also has all those points to defend in 2023. Hopefully, it sets up some good rivalries for this season. And with Sabalenka having gotten past the quarters and semifinal stages, more to come for her).
Coco Gauff (USA): No. 7 =======> No. 6 (Disappointment, relatively, for 18-year-old Gauff who bowed out in the round of 16 to Jelena Ostapenko in singles, and too early in doubles as the No. 2 seeded team with Jessica Pegula. Still, she moves up a spot).
Elena Rybakina (KAZ): No. 25 =======> No. 10 (She might have already been in the top 10 but for the Wimbledon points that weren't awarded. But with her trip to the final in Melbourne, she's there).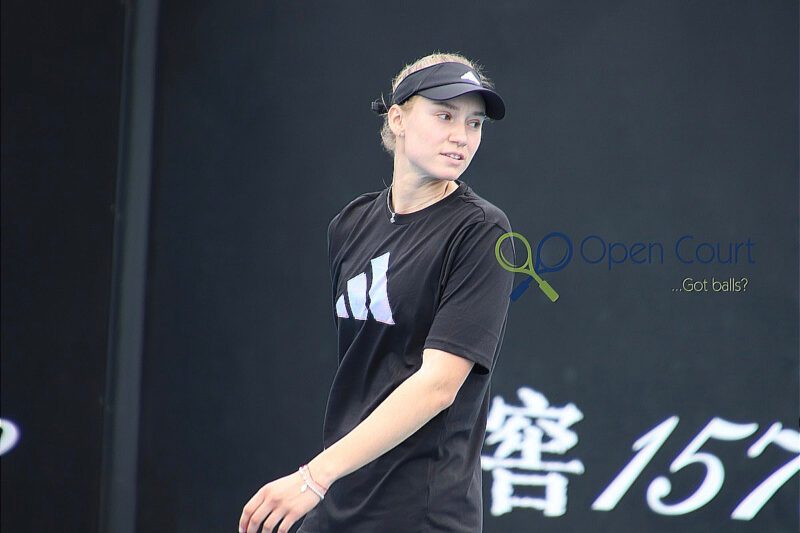 Jelena Ostapenko (LAT): No. 17 =======> No. 12 (Some 500 points away from the top 10, but a nice leap after her effort in Melbourne. She ran through Gauff, but wasn't up to the task against Rybakina).
Victoria Azarenka (BLR): No. 24 =======> No. 16 (Back in the top 20 after a renaissance effort in Melbourne, where she fell to Rybakina in the semifinals but not before rolling through fellow Floridians Kenin, Keys and Pegula en route).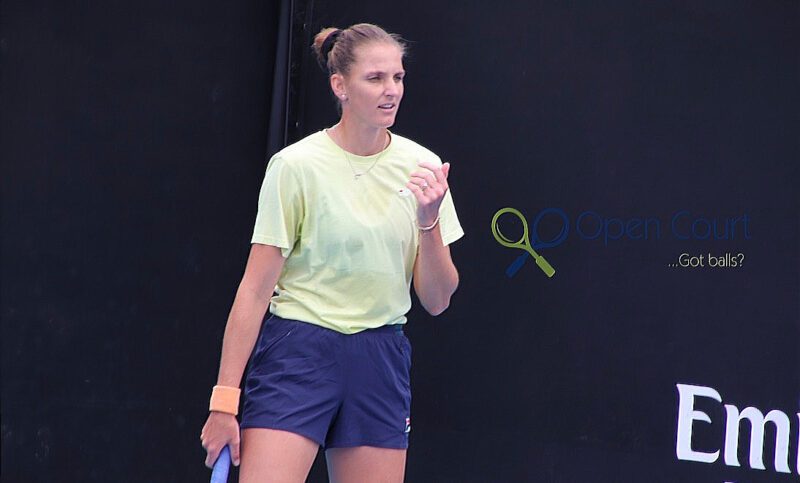 Karolina Pliskova (CZE): No. 31 =======> No. 20 (It felt, somehow, like this AO was going to be Pliskova's to win, with her gamestyle suited perfectly to the courts and the balls being used – and a tremendous draw. But she didn't make it a battle in the quarterfinals against Magda Linette. Still, she's back in the top 20).
Magda Linette (POL): No. 45 =======> No. 22 (Linette had a great week at the United Cup, and she carried that through all the way to the AO semifinals and a new career high at age 30).
Donna Vekic (CRO): No. 64 =======> No. 33 (Back in territory more suited to her talent, the 26-year-old made a nice run to the quarterfinals in Melbourne).
Lauren Davis (USA): No. 57 =======> No. 48 (She's often below the radar – not just because of her diminutive size. But Davis moves back into the top 50 with her AO effort).
Linda Fruhvirtova (CZE): No. 82 =======> No. 51 (The 17-year-old doesn't seem to have one particularly great skill – other than winning matches. She's 13 points out of the top 50 after a great draw in Melbourne that had her playing Aussie wild cards in the first two rounds. She posted a great win over countrywoman Marketa Vondrousova, and ultimately lost to Vekic in three sets. She is in Hua Hin, Thailand this week trying to get over that hump for the first time).
Zhu Lin (CHN): No. 87 =======> No. 54 (Lin, 29, had the tournament of her life in Melbourne. She upset Maria Sakkari and barely lost to Azarenka in the fourth round. It'll be a great push forward for her confidence, and is a career high).
Diana Shnaider (RUS): No. 106 =======> No. 94 (She's just begun her NCAA collegiate career. But now Shnaider, just 18, is into the top 100 after qualifying and making the second round. It will be interesting to see where her decision-making goes from here).
Katie Volynets (USA): No. 113 =======> No. 96 (Another AO qualifier who made good – to the third round and past Kudermetova – the 21-year-old is into the top 100 for the first time).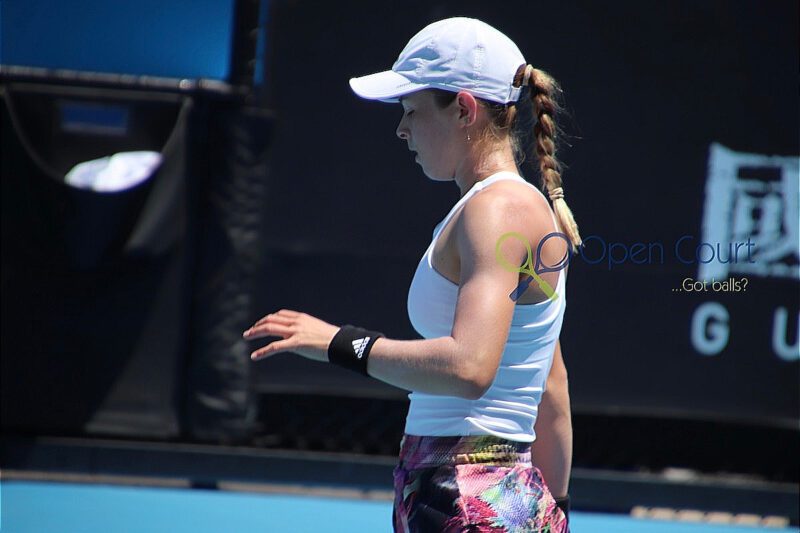 Océane Dodin (FRA): No. 121 =======> No. 109 (Dodin skipped the Aussie swing altogether, where she'd have been seeded in qualies, and ended up playing lower-level ITFs in … Tunisia, of all places. It worked out. She won a 25K, then made the semis of a $40K, and then last week she won a $60K in France
Taylor Townsend (USA): No. 135 =======> No. 120 (Slowly but surely, Mama Tay-Tay is getting her ranking back to where it should be).
Emma Navarro (USA): No. 148 =======> No. 127 (Another player who skipped the Aussie swing, Navarro stayed in Florida and won a $25K, then made the final of a $60K the first week of the Australian Open.
Brenda Fruhvirtova (CZE): No. 136 =======> No. 130 (The younger sister of Linda, still just 15, qualified at the Australian Open and gave her ranking another bump).
ON THE DOWNSWING
Veronika Kudermetova (RUS): No. 9 =======> No. 11 (Just out of the top 10 after an early exit in Melbourne – she arrived looking baked after withdrawing before her semifinal in Adelaide, and never really recovered. She was beaten by Volynets).
Simona Halep (ROU): No. 12 =======> No. 15 (Not much news from Halep since her doping suspension was announced back in October. But her ranking is hanging in there).
Madison Keys (USA): No. 13 =======> No. 24 (Always there, always dangerous because of her skill set, but looking jaded at times at age 27, Keys bows out in the third round to Azarenka and doesn't defend her points from 2022. A year ago, she won the 250 in Adelaide, and made the AO semis as she ran through Badosa and Krejcikova and Wang and Kenin before bowing out to Barty. Even worse, she won all five of her matches playing No. 2 singles at the United Cup. And while she won over $500,000, her ranking actually dropped two spots).
Barbora Krejcikova (CZE): No. 23 =======> No. 30 (Not the result she was looking for in singles. But she and Katarina Siniakova defended their women's doubles title. So still home with hardware).
Amanda Anisimova (USA): No. 27 =======> No. 35 (An enigma, this one. Still only 21, the American is struggling right now and was eliminated by Marta Kostyuk in the first round in Melbourne and has just one main-draw win to show for her Aussie summer. She actually went under the radar, but Anisimova hadn't even played since losing in the first round of the US Open in August).
Danielle Collins (USA): No. 11 =======> No. 40 (A steep drop for Collins, who reached the final in Melbourne against the now-retired Ash Barty last year, but lost in the third round this year this year to the lower-seeded Rybakina. Which is a tough draw).
Kaia Kanepi (EST): No. 29 =======> No. 47 (Another case of points not defended as the 37-year-old Estonian lost in the first round in Melbourne to wild card Kimberly Birrell, after making the quarters a year ago and beating Sabalenka in a third-set tiebreak in the fourth round on the way).
Alizé Cornet (FRA): No. 34 =======> No. 58 (Cornet drew Leylah Fernandez in the first round, a tough assignment she couldn't complete. So she drops her points from a great AO in 2022 and is in Lyon this week trying to make up the gap).
Naomi Osaka (JPN): No. 50 =======> No. 65 (Who knows when, and if, we'll see her again as she's expecting her first child. But her absence at the top of the game is noticeable and hurts the WTA immeasurably).
Wang Qiang (CHN): No. 92 =======> No. 118 (The 31-year-old former No. 12 hasn't been seen for awhile – not since the Tokyo tournament last September).
Clara Tauson (DEN): No. 108 =======> No. 138 (Tauson has played little in the last while, and drops another 30 spots in the rankings. Her last tournament was in mid-december, the WTA 125 in Limoges, in which she made the final).
Hailey Baptiste (USA): No. 156 =======> No. 229 (Baptiste is in the WTA 125 on clay in Cali, Colombia this week, after a big drop out of the top 200. She made the semis of a $60K in Canberra but lost in the first round of qualifying to Lily Miyazaki. She took a wild card into a $60K in Vero Beach the first week of the AO, but lost in the second round. A year ago in Melbourne, she qualified, upset Caroline Garcia in the first round and lost in the second round).
Maddison Inglis (AUS): No. 210 =======> No. 316 (Inglis had a big win in Melbourne a year ago, ousting reigning US Open finalist Leylah Fernandez in the first round and making it to the third round as a wild card. This year, still a wild card, she lost to Kristina Mladenovic).
Elina Svitolina (UKR): No. 238 =======> No. 374 (No word on when, or whether, the 28-year-old new mum is planning to make a comeback).
THE CANADIANS

About Post Author