–
When 2020 Australian Open champion Sofia Kenin arrives in Indian Wells this week to prepare for the BNP Paribas Open, there will be a new face in her coaching box.
A highly experienced and accomplished one, at that.
Open Court's South Florida bureau (we joke, but we really do know a lot of people down there) reports that the experienced and accomplished Michael Joyce will be working with the former world No. 4 in Indian Wells and Miami.
The two have been hard at work on the courts at the Evert Academy in Boca Raton for the last week, we're told.
Joyce's roster of WTA Tour players begins with Maria Sharapova and runs through Jessica Pegula, Victoria Azarenka, Johanna Konta, Genie Bouchard. More recently, he worked with the transitioning women pros as a USTA coach, including Ashlyn Krueger.
The 50-year-old has been laid up with an injury suffered on court a few months ago, and is just now able to get on the court and travel.
It's unclear whether Kenin's father and (pretty much) only coach, Alex Kenin, will be on the trip. From what we understand, his health hasn't been great in recent months.
Perhaps that's why they finally went outside the family.
A Fresh Pair of Eyes for a Stuttering Comeback
Kenin was on the top of the world before life got far too real.
She won the Australian Open in 2020, and reached the Roland Garros final a few months later before the pandemic cancelled Wimbledon.
She's currently ranked No. 174; her WTA website page actually defaults to her doubles ranking, whch is higher at the moment (at No. 149).
There has been too much off-court drama to outline here.
And weeks before the 2021 French Open, Kenin announced that she and her father had split.
It was arguably a long-overdue move, as much personally as professionally. She said she was going to take her time as she embarked on a search for a new full-time coach.
The American made the fourth round in Paris, lost in the second at Wimbledon to Madison Brengle – and then didn't play for the rest of 2021.
A new coach didn't really materialize, though. And by November, she announced that she and her father were reuniting.
A nine-match losing streak followed, from the Australian Open through to the WTA 250 tournament in Cleveland that August, by which time her ranking was outside the top 400.
That included another break between last year's Indian Wells tournament and the Citi Open in Washington, D.C. in August.
Kenin made three more first-round exits before putting together some wins at the WTA 125 and ITF levels in the fall.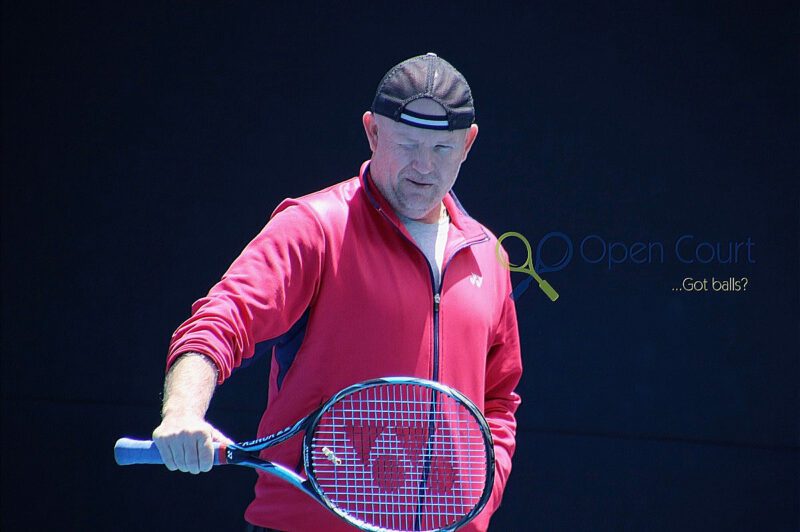 Wild cards and PRs, but progress stalled
Every tournament the American has played has either been with her protected ranking (No. 4) or with a copious amount of wild cards.
But only with a second-round effort in Qatar a few weeks ago did she finally return to the top 200 in the rankings.
She's clearly far too talented to be relegated to that section of the WTA rankings.
At first, there was some work to do on fitness when she returned. But Kenin has addressed that impressively. And now, it's more a matter of trying to find some confidence and get back on the winning track.
Dubai was not a great step in that direction; she lost 6-1, 6-1 to Marie Bouzkova in the first round.
At least for the next two events, she will have a calm, experienced hand steering the coaching ship.
Kenin likely will be playing Indian Wells on a wild card, as she did last year, as she did not enter with her protected ranking. She did use it for Miami. Although, born and raised just a stone's throw away from Hard Rock Stadium, she might not have to use it.
Kenin can still enter one more Grand Slam tournament with her protected ranking.
There hasn't been much time yet to expect any immediate bump. But it will be an interesting development to watch as tennis moves to the desert.
Indian Wells and Miami are both WTA 1000s, with the corresponding ranking points. If Kenin can get any traction at all, her ranking could look much healthier at the end of this month.
About Post Author