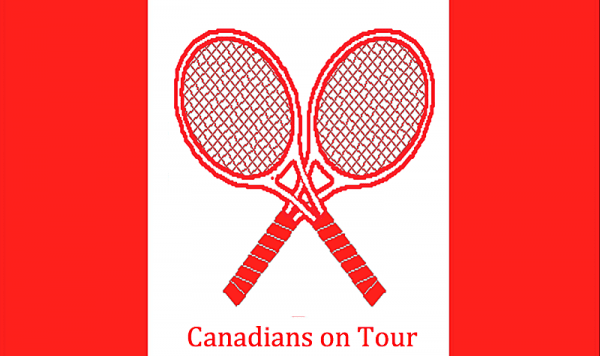 –
MIAMI, Fla. – A new week begins, in this slightly chaotic four week period that's called the Sunshine Swing.
With Indian Wells ending Sunday, the qualifying for the women in Miami begins.
The difference there on the Canadian side is that neither Leylah Fernandez nor Bianca Andreescu was able to squeeze into the seeding, which means they will not have a first-round bye.
Young Gabriel Diallo, who played a $25K on his "home" courts in Montreal this week, has to fly to Switzerland to play a big Challenger next week.
(Not complete)
***********************************
Miami Open
Indian Wells, Calif. (ATP M1000

/

WTA 1000

)
Men's singles

[5] Félix Auger-Aliassime
1st rd: Bye
2nd rd: vs Thiago Monteiro (BRA) or Jason Kubler (AUS)

[24] Denis Shapovalov
1st rd: Bye
2nd rd: vs [PR] Guido Pella (ARG) or Juan Pablo Varlllas (PER)
Women's singles
Leylah Fernandez
1st rd: vs TBA
Bianca Andreescu
1st rd: vs Emma Raducanu (GBR)
Rebecca Marino
1st rd: vs Yulia Putintseva (KAZ)
[Q] Katherine Sebov
1st rd: vs Linda Fruhvirtova (CZE)
Women's doubles
Gabriela Dabrowski / Luisa Stefani (BRA)
1st rd: vs TBA

Erin Routliffe (NZL) / Alexa Guarachi (CHI)
1st rd: vs TBA
Leylah Fernandez / Taylor Townsend (USA)
1st rd: vs TBA
Women's singles qualifying
[WC] Katherine Sebov
1st rd: def [6] Kamilla Rakhimova (RUS) 64 63
Final rd: def Jodie-Anna Burrage (GBR) 67 (2) 75 63
[ALT] Carol Zhao
1st rd: lost to [14] Viktorija Golubic (SUI) 63 63
Men's singles qualifying
Alejandro Tabilo (CHI)
1st rd: def [23] Alexander Shevchenko (RUS) 46 61 64
Final rd: vs. [7] Cristian Garin (CHI)
***********************************
FlowBank Challenger Biel/Bienne
Biel, Switzerland (ATP Challenger €118K)

Singles
[8] Gabriel Diallo
1st rd: vs [WC] Dylan Dietrich (SUI)
***********************************
Challenger Club Els Gorchs
Las Franquesas del Valles, Spain (ATP Challenger €73K)

Singles
Steven Diez
1st rd: vs Gastao Elias (POR)
***********************************
33e Open du Havre

Le Havre, France (ITF 15K)
Singles



Ana Grubor
1st rd: vs. TBA
***********************************
Sharm El Sheikh Men's Future

Sharm El Sheikh, Egypt (ITF 15K)
Singles qualifying
[12] Razvan Baiant
1st rd: vs [WC] Artem Alekseychuk (RUS)
***********************************
Antalya Series

Antalya, Turkey (ITF 15K)
Men's singles qualifying
Aleksandar Mitric
1st rd: def. Lucas Obeid (BRA) 62 61
2nd rd: vs. [9/WC] Arthur Gea (FRA)
Women's singles qualifying
Keira Blackbeard
1st rd: def Meryem Alexandra Guener (GER) WALKOVER
2nd rd: vs. [7] Nino Natsvlishvili (GEO)
************************************
About Post Author