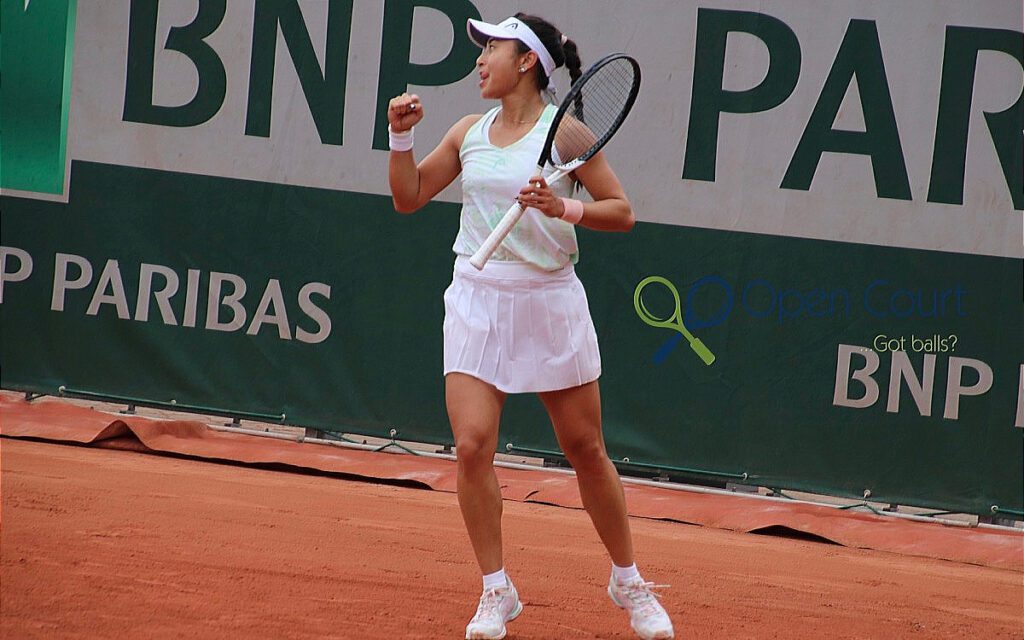 –
PARIS – Carol Zhao made it through her opening round in qualifying at Roland Garros Tuesday.
Fellow Canadians Gabriel Dallo and Katherine Sebov fell just short.
It's a small crop, compared to the days when Canada didn't have a lot at the top but was fairly well-represented in the qualifying at major.
So along with Alejandro Tabilo, who now represents Chile, Zhao will be the only Canadian in the second round on Wednesday.
She plays Sara Bejlek, a 17-year-old lefty from the Czech Republic who is ranked No. 180 – very close to Zhao's No. 177.
Tabilo, who defeated the Italian Luca Nardo 6-2, 6-7 (3), 7-5 in the first round Monday, will play No. 3 seed Borna Gojo of Croatia.
Bejlek was a semifinalist in the junior event in Paris a year ago. And shortly after that she qualified for the US Open women's main draw. And then in Australia, she qualified for the main draw again.
And as much as Zhao still seems like a kid, she's a decade older than Bejlek, something that isn't lost on her and that she has a sense of humour about.
Three sets vs Kawa
Zhao was up a set and a break against Katarzyna Kawa of Poland in her first round Tuesday, a 30-year-old who has been close to the top 100 but currently is ranked No. 279.
She let that slip away. But reset beautifully to win going away, 6-4, 5-7, 6-1.
"Very pleased with how the first set went. Been playing a couple matches recently where I've lost leads and I let that affect me a little bit," Zhao said after the victory. "So after the second set, I was able to regroup and come out on top."
The players who had a 10 a.m. start Tuesday felt the effects of some very cool, clammy, drizzly humid weather. Zhao put a long-sleeve over her regular tennis top, which she took off in the third set as sort of a mental reset.
But the bigger challenge was the effect on the tennis balls.
"The balls were really heavy When it started drizzling.The balls here are hard to start with, , they feel pretty unforgiving. So you really have to be in the right position," she said. "I think by the third set, I was feeling the ball a lot better."
Zhao played some clay-court events in April, including the WTA 250 in Bogota, Colombia. But then she went on a hard-court swing in Asia. "I needed to string a few matches in a row. And I got that in Asia. So overall, it was positive. I would have liked to win the tournament, obviously, but it's all to peak for this," she said.
RG rookies fall in first round
The 27-year-old has some experience in Paris, having reached the final round of qualifying two years ago, and also played it in 2018 (just before an elbow injury kiboshed her progress for a few years) and facing former champion Francesca Schiavone.
That might have helped her, especially compared to the two rookies on the schedule Tuesday – Sebov and Diallo.
Sebov started off very well against Marcinko, who was the junior No. 1 player in the world at the end of 2021, and won the 2022 junior Australian Open.
But in the end Marcinko – who is still just 17 – cut down on her unforced errors. And Sebov couldn't keep her level of consistency. And so the younger played moved on.
Here's what it looked like.
Diallo debut a learning experience
As for Gabriel Diallo, who put together some wins on the Korean Challenger circuit over the last month, it was a Roland Garros debut.
He didn't play much at the top level of juniors – and when he did, it was in J3 and J4 tournaments and he never cracked the top 600 in the ITF rankings before heading off to college.
So walking into Roland Garros for the first time must have been quite a feeling.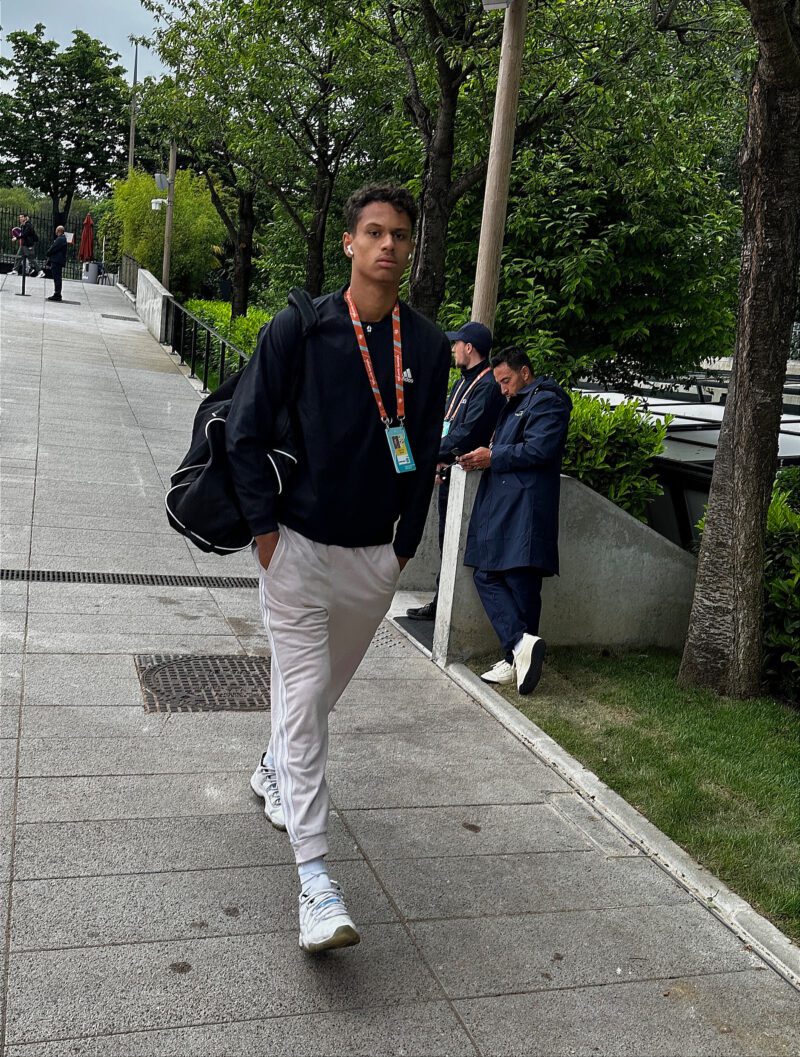 He had a decent first round as well against Timofei Skatov, a 22-year-old from Kazakhstan who is about at the same career point, but is far more accomplished and experienced on clay.
Diallo was down a set and a break, came back to push the second set to a tiebreak. And then he went from a 2-4 deficit to a 6-4 lead in that tiebreak, hoping to push it to a third set – only to not win a point after that.
About Post Author