–
FLUSHING MEADOWS, NY – While mid-season coaching changes, once rare, have become more common in the quest for pro tennis success, that trend has also spilled over to staff in recent times.
Expecially in a Canadian context.
We wrote during the Citi Open about Bianca Andreescu's physio, Jean-Yves Bruyère, leaving her team late in the spring and resurfacing with Victoria Azarenka at Wimbledon.
Now, longtime Alexander Zverev physio/osteopath Hugo Gravil has jumped ship and has joined Félix Auger-Aliassime's team.
We haven't confirmed the full details, but the association is beginning as of this week at the US Open. There was a two-week "separation period" before the association began.
The official word in German media according to Tobias Kamke, the former ATP Tour player who was Zverev's hitting partner the last few months and also no longer is part of the team, was that Gravil was "tired of the many weeks of travel".
Clearly that seems not to be the case.
Gravil, a Frenchman based in Metz, was Zverev's personal physio for more than six years. After 12 years working for the ATP Tour, he began with the German player following the 2016 season, which was Zverev's breakthrough year. He turned 19, and leaped from the top 100 to the top 20 that season.
Gravil was working with Zverev as recently as the grass-court season.
(In fact, Gravil still hasn't updated his LinkedIn resume – it's that recent).
Just a few courts away from Auger-Aliassime and Gravil on Thursday afternoon, Gravil's former charge was practicing with Novak Djokovic.
Gravil fits in beautifully, obviously, with both Auger-Aliassime and coach Frédéric Fontang being francophones.
And the 23-year-old Canadian adds a man with huge experience in men's tennis at the top level, with his years at the ATP Tour combined with all the years with Zverev.
Putting aside the gruesome ankle injury suffered at Roland Garros in 2022, from which Zverev has made an impressive comeback this year, the very tall (6-6) German has remained impressively healthy over his career – which has to be a testament to Gravil's gravitas.
(And he doesn't have to switch out any of the kit; both Zverev and Auger-Aliassime are on Team adidas).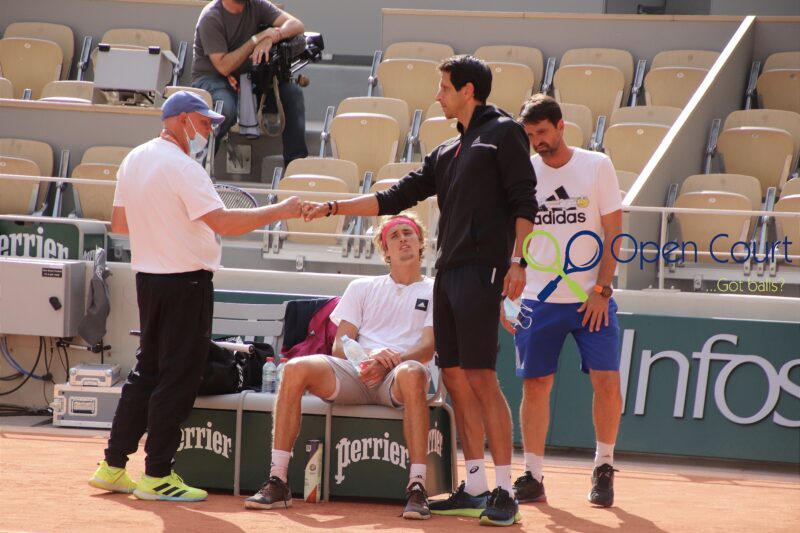 About Post Author