–
FLUSHING MEADOW, NY – There's been a big omission with the Canadian outlets providing coverage of the US Open women's doubles run by Canadians Gabriela Dabrowski and Erin Routliffe.
And it's this: there isn't just one Canuck on this team, there are two.
At best, there has been only passing mention that Dabrowski isn't the only Canadian member of this pair, which vied for the title Sunday against Laura Siegemund and Vera Zvonareva – and won.
At worst, it's been ignored altogether. Certainly there has been zero mention of it on the Tennis Canada social channels, either, although if you scroll down a few years she's prominently mentioned.
Perhaps it makes the graphics messier. Because while Routliffe does represent New Zealand, that was a practical decision made primarily for career reasons and she proudly remains a Canadian citizen.
Routliffe even lives in Montreal (when she's actually home). Her sister and roommate Tess is a Paralympic swimmer who won silver at the Olympics in Rio de Janeiro.
It's really not that complicated to explain. Although it seems to be.
Which is not to say that Routliffe isn't both proud and appreciative of being a Kiwi, too.
"I'm super proud and happy to fly the New Zealand flag every single week. They have been so welcoming, you know. One of my main coaches is in Auckland, I go there every December for my offseason. Obviously born there and lived there till I was four or five," she said after the win.
Born in NZ on her parents's world sailing tour
Routliffe's Canadian parents Robert and Catherine were reportedly on an around-the-world sailing odyssey when they landed in New Zealand. They stayed there for a few years, had three daughters – and headed home to raise their family in Caledon, Ont., a town about 45 minutes northwest (in good traffic) from Sobeys Stadium, home of the National Bank Open.
Routliffe was a member of the national training centre team in Montreal for several years, and won the Orange Bowl 16s in 2011 (a few years later, Bianca Andreescu would match that feat).
She was part of the Canadian team that reached the junior Fed Cup final in 2011, falling to Ashleigh Barty and the Australians.
Routliffe switched nationalities in the spring of 2017, shortly after finishing her standout college career at the University of Alabama.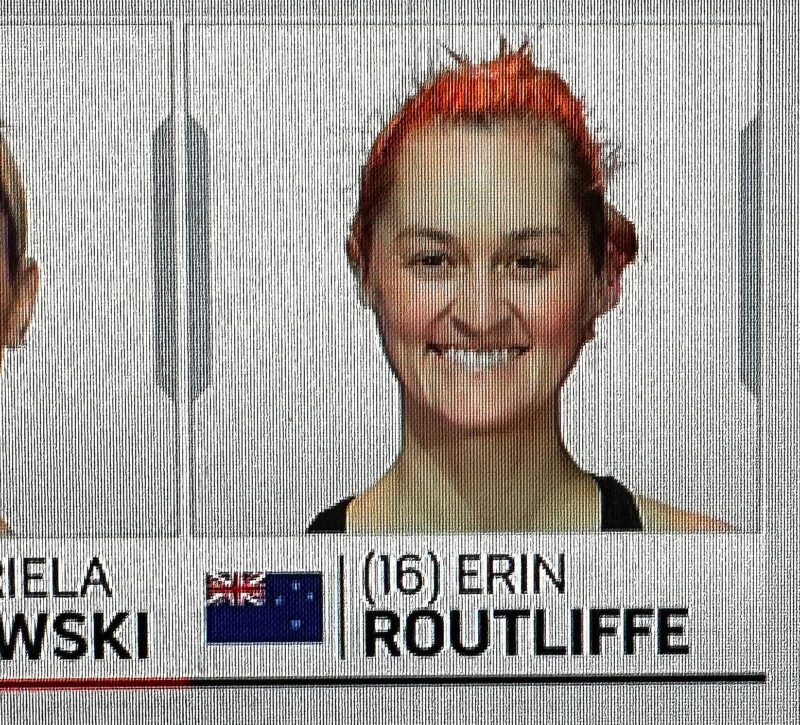 While it wasn't necessarily clear back then that her professional future would be as a doubles specialist, there wasn't much flexibility at Tennis Canada at the time towards helping one with their transition to the pros.
It was in stark contrast to many players both before and after her including Vasek Pospisil and Milos Raonic a decade before, and more recently Gabriel Diallo – all on the men's side.
It was undoubtedly more complex than that. But the opportunity was there for Routliffe to represent New Zealand. She he was quickly able to play Fed Cup, get a little help and also be awarded some wild cards into New Zealand-based events.
Routliffe does, however, remain a Canadian citizen. A proud one.
Here she is in a Tennis Canada video during her time at the national centre, where she said her dream was to win a Grand Slam.
She's one match away.
Given their success, it's a shame that there's no going back now, so Routliffe and Dabrowski can't represent Canada at the Summer Olympics in Paris next year.
It's worth noting that Milos Raonic was born in Montenegro, Daniel Nestor in Serbia and Denis Shapovalov was born in Israel – although not to Canadian parents.
The difference here, of course, is that they do currently represent Canada although neither Raonic nor Shapovalov officially resides in Canada and Nestor, for a long time, had his official residence in the Bahamas.
Which doesn't make them any of them less Canadian.
Canadian Routliffe at the 2015 US Open
Back in 2015, after Routliffe and partner and bestie Maya Jansen won their second NCAA doubles title together, they technically should have earned a wild card straight into the women's doubles draw at the US Open.
Except for that technically: Routliffe was Canadian, and only American players were eligible.
So the two did it the hard way, earning the nod through the (now-defunct) USTA national wild-card playoff, which was an event held across the country that even club players could take part in.
Routliffe and Jansen made their US Open debut in 2015.
If Dabrowski and Routliffe can pull off the win, it would be a great victory – for both the Canadians and the Kiwis.
About Post Author