–
With the Davis Cup qualifiers and group-stage finals events going on, there were no official ATP events last week.
Which didn't stop some players from making moves on the Challenger circuit, although there are almost no changes in the top 50.
But there are still plenty of new career highs – notably American Zachary Svajda and Aussie Rinky Hijikata.
And a few players who didn't defend points because they answered the call for their country in Davis Cup.
ON THE UPSWING
Rinky Hijikata (AUS): No. 82 =======> No. 72 (Hijikata, who made a good run at the US Open, moves up to another career high by making it to the final of the Cary Challenger. It ended up being played indoors because of bad weather).
Federico Coria (ARG): No. 96 =======> No. 82 (Coria wins the Szczecin Challenger in Poland).
Benjamin Bonzi (FRA): No. 102 =======> No. 93 (Bonzi is back in the top 100 after making the Rennes Challenger final).
Maxime Cressy (USA): No. 126 =======> No. 104 (Cressy, who was at a career high No. 31 just over a year ago, wins the Rennes Challenger and gets withim a few points of getting back into the top 100).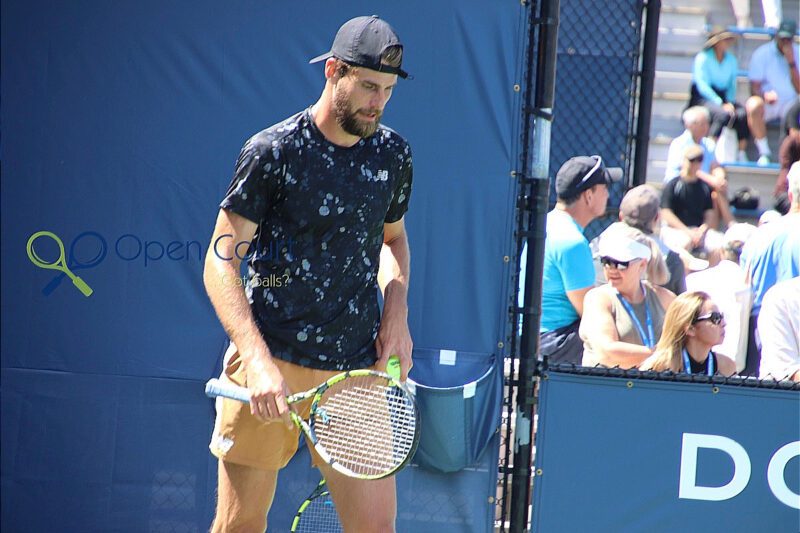 Vit Kopriva (CZE): No. 148 =======> No. 127 (Kopriva makes the Szczecin Challenger, moving up to within three spots of his career high).
Zachary Svajda (USA): No. 207 =======> No. 168 (Svajda, 20, wins the Cary Challenger and moves to a new career high, and into the top 200 for the first time).
Lucas Pouille (FRA): No. 367 =======> No. 332 (The former top-10 player is trying to rebuild his career, and makes a move after making the quarters at the Rennes Challenger).
ON THE DOWNSWING
Dominik Koepfer (GER): No. 72 =======> No. 79 (Koepfer retired in his first-round match against Carlos Alcaraz at the US Open, clearly ailing but not wanting to stop earlier because of the opponent, and the stadium. He reached the Cary Challenger final a year ago, so drops those points. He also has the points from winning the Calgary Challenger in November coming up for defence).
Dominic Thiem (AUT): No. 73 =======> No. 80 (Thiem played the Rennes Challenger a year ago, and lost to Ugo Hunbert in the final. He didn't play it this year, and didn't play Davis Cup against Portugal, either).
Michael Mmoh (USA): No. 81 =======> No. 94 (Mmoh was idle last week at he sat at his career high, and so drops the points won a year ago with the Cary Challenger title).
Corentin Moutet (FRA): No. 97 =======> No. 122 (Moutet loses in the second round of the Rennes Challenger, and therefore drops quite a bit after the points from his title at the Szczecin Challenger drop off).
Dennis Novak (AUT): No. 192 =======> No. 253 (Novak, 30, has a career high of No. 85. But he sacrificed the points from the Szczecin Challenger final a year ago to play Davis Cup for Austria, in a losing cause against Portugal).
Leo Borg (SWE): No. 334 =======> No. 362 (At a career high last week, Borg also sacrifices his personal ranking, as he played Davis Cup for Sweden in the finals group stages last week – including against Canada. He went 0-for 3, but gained valuable experience).
Lukas Rosol (CZE): No. 394 =======> No. 530 (Rosol, now 38, didn't play last week and drops his points from making the final of a Challenger in Istanbul a year ago. He has played fairly regularly since July, even going down as far as the $25K ITF level. But not last week. Rosol was close to the top 200 at the end of last year but in 2023, it's not going so well).
THE CANADIANS
THE ROAD TO SAUDI ARABIA
THE ROAD TO TURIN
About Post Author