–
A light week, with only the add-on Charleston 250 counting for points as many players competed in Billie Jean King Cup.
Still, some interesting breakthroughs from that event.
This week, with Stuttgart and Istanbul, a great many of the players will return to action, and start their clay-court season in earnest.
There are no changes in the top 20.
Tournament points dropping April 19: None
For the full WTA Tour rankings update, click here.
ON THE UPSWING
Ons Jabeur (TUN): No. 27 ===========> No. 25 (The 26-year-old Tunisian will probably look back on her Charleston fortnight and consider it an opportunity lost to bank a pair of tournament titles Given she played Danka Kovinic in the semis of the Volvo Car Open and No. 165 Astra Sharma in the final of the MUSC Health Women's Open – and both were on a near-clay surface that suits her well, there's reason for disappointment. But that first title is tough to win. She'll be back. And now she's in the top 25 for the first time).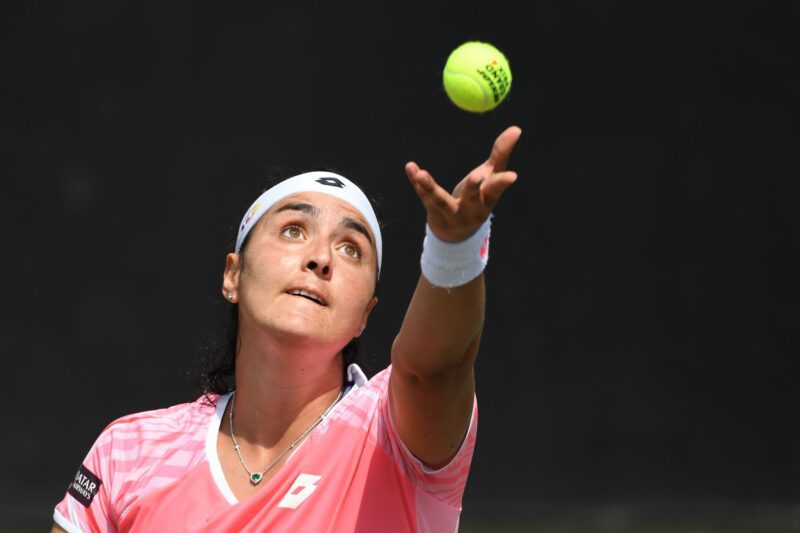 Danka Kovinic (MNE): No. 65 ===========> No. 63 (Kovinic arrived in Charleston ranked No. 91 and leaves at No. 63, with nothing but clay-court opportunities ahead of her. She does have nearly 200 points to defend in Istanbul and Rome. But she lost in the first round of last fall's Roland Garros to Victoria Azarenka. So that's an opportunity to upgrade).
Polona Hercog (SLO): No. 76 ===========> No. 73 (When a player of her pedigree plays a $60K ITF, there's plenty of pressure to win it. And Hercog did win it – with help from her first opponent giving her a walkover. And finals opponent Clara Burel doing the same. In between, she had a couple of three setters. But no one remembers the journey, only the destination).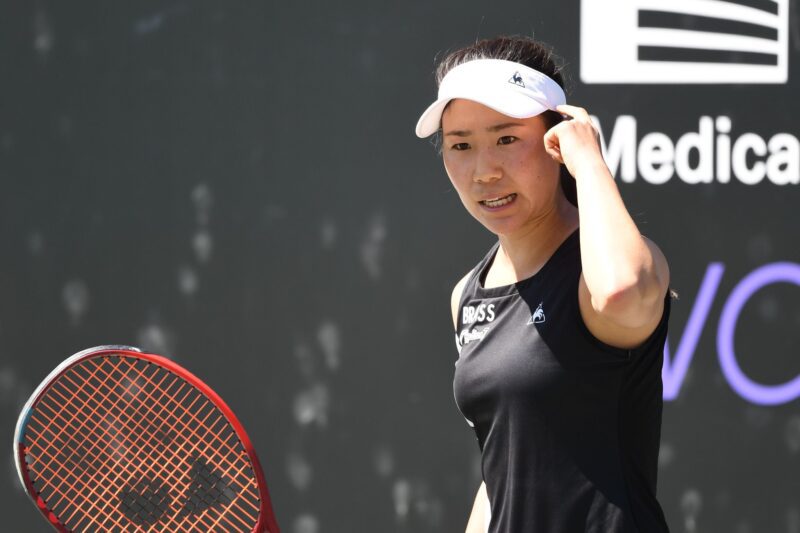 Nao Hibino (JPN): No. 88 ===========> No. 82 (After a marathon of cramping and drama against countrywoman Misaki Doi in the first round of Charleston 2 Hibino made it to the quarterfinals).
Clara Tauson (DEN): No. 101 ===========> No. 96 (The 18-year-old moves into the top 100 for the first time. Like many of the players last week, she travelled down to Bogotá, Colombia and then up to Charleston. She made the quarters at Charleston 2, having to retire against Maria Camila Osorio Serrano in the quarterfinals with a knee injury. Hopefully it won't affect her Roland Garros, as she was the last player straight into the main draw and won't have to quality. Last fall, she did qualify and upset Jennifer Brady in the first round).
Maria Camila Osorio Serrano (COL): No. 135 ===========> No. 117 (The 19-year-old is having herself a year. And she had herself a fortnight in the Bogotá-Charleston train, winning her first title in her homeland and following it up with a semifinal in Charleston to raise her ranking to a career high. She's 17-6 during a season that began on the ITF circuit in Florida, after she lost in the final round of Australian Open qualifying in Dubai in early January).
Astra Sharma (AUS): No. 165 ===========> No. 120 (The former Vanderbilt Commodore was put together with chewing gum and paper clips in Charleston. But she went all the way to the title – the first of her career. She's still a ways from her career high of No. 85 back in June 2019. But she's given herself a nice boost).
Clara Burel (FRA): No. 177 ===========> No. 164 (The 20-year-old from France had to give Polona Hercog a walkover in the $60K final in Portugal Sunday. But she still rises to a career best).
Beatriz Haddad Maia (BRA): No. 294 ===========> No. 240 (The 24-year-old, whose career high was No. 58 back in Sept. 2017, is working her way back from a doping suspension and starting at the grassroots. She's had to qualify even for low-level ITFs but she's done it, after being out 15 months from Wimbledon 2019 (where she had qualified and upset former champion Garbiñe Muguruza in the first round. Since Sept, 2020, Haddad Maia's record is 53-8 on the ITF circuit. And she has raised her ranking from No. 1342 to its current No. 240).
Alycia Parks (USA): No. 313 ===========> No. 275 (The 20-year-old American probably more known for her ITF drama is at a career high after qualifying and winning a round in Charleston last week).
Emma Navarro (USA): No. 404 ===========> No. 350 (It's one thing to catch a huge break because your dad owns the tournaments. But it's another to do something when them. And University of Virginia standout freshman Navarro won a round at each of the two events in Charleston – her first WTA Tour level wins – and shaved 130 spots off her ranking heading into a summer that suddenly got a lot more interesting).
Linda Fruhvirtova (CZE): No. 499 ===========> No. 361 (Okay, everyone, leave her alone for now. But the 15-year-old impressed in Charleston with her poise and her defence as she reached the quarterfinals. Fruhvirtova had already reached the final of a $25K and won back-to-back 15Ks in Tunisia before her trip to the U.S., where she had a wild card into Miami and took a set off top-100 Serb Nina Stojanovic in the first round).
ON THE DOWNSWING
Angelique Kerber (GER): No. 25 ===========> No. 26 (Kerber has been outside the top 20 every week since Feb. 3, 2020, and at No. 25 or No. 26 for all of 2021. You have to go back nine years, to 2012, for such a stretch. And this one includes a year-long ranking freeze. She'll have two excellent grass-court results to defend this summer and – eventually, that 2019 Indian Wells final. On the plus side, there are multiple opportunities to make up ground. But it's hard to tell in 2021 if her heart is fully in it. We'll know more in Stuttgart this week).
Barbora Krecjikova (CZE): No. 38 ===========> No. 42
Lauren Davis (USA): No. 79 ===========> No. 83
Canadian Rankings Update
And a shutout to 17-year-old Mélodie Collard, who is the only Canadian junior in the top 60 in the ITF rankings (at No. 26).
She returned to action on the pro circuit in Antalya, Turkey the last few weeks after a long pandemic break out of competition.
Collard won a few matches, and goes from infinity to inside the top 1,000 at No. 988 Monday.
She returned to the junior circuit last week in Bulgaria to prepare for the Roland Garros juniors.
(When you don't have a ranking, you usually end up at No. 9999 – or zero – as the graphic above from her WTA Tour page indicates).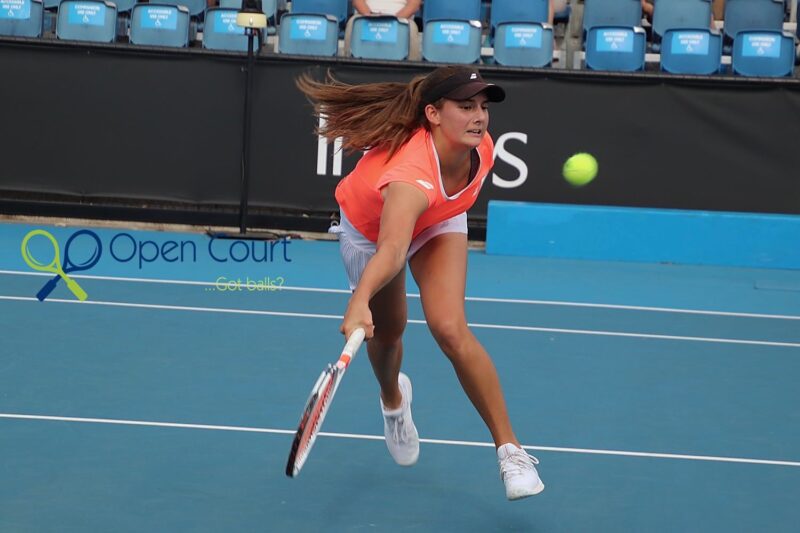 Race To Shenzhen
About Post Author