–
Félix Auger-Aliassime will take his first career ATP Tour title.
But besides the huge accomplishment, the prize dish and the prize money, he makes no headway at all in the ATP Tour rankings.
The 21-year-old Canadian stands about 50 points behind No. 8 Casper Ruud in the rankings. And had Ruud not managed to defend his ATP title in Buenos Aires Sunday, the Canadian would have displaced him, moving up one spot.
But the man from Norway did, defeating home guy Diego Schwartzman in the final.
Still, on balance, he'll take it. The steps in the rankings get exponentially steeper from here on out.
There are no changes in the top 13 in the rankings, but plenty after that in the top 25.
For the full, updated ATP Tour rankings picture, click here.
ON THE UPSWING
Taylor Fritz (USA): No. 19  ===========> No. 17 (He lost a surprise one to Marcos Giron in Dallas, but the No. 1 American moves to another career high).
Reilly Opelka (USA): No. 23 ===========> No. 20 (The Dallas champion jumps into the top 20).
John Isner (USA): No. 26 ===========> No. 23 (He lost to fellow big man Opelka in the Dallas semis. But he also made the doubles semis. And he also had a hand in making the Dallas Open happen in the first place. So, good week).
Federico Delbonis (ARG): No. 42 ===========> No. 37 (The gentle Argentine heard it when he DARED to drop shot Juan Martin del Potro in what may well be his last match. But he made some progress in the rankings department in Buenos Aires by making the semifinals).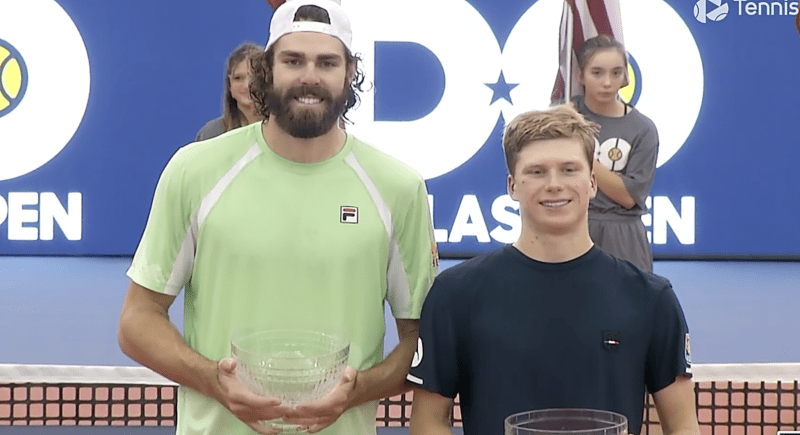 Jenson Brooksby (USA): No. 54 ===========> No. 45 (There's a lot to like, and a lot that's annoying, where this 21-year-old American is concerned. But in six career ATP events, he's already made two finals – including last week in Dallas. He moves into the top 50 for the first time, after beginning the 2021 season ranked X).
Andy Murray (GBR): No. 95 ===========> No. 87 (Another baby step for Sir Andrew, who lost in the second round of Rotterdam to eventual champion Auger-Aliassime).
Jiri Lehecka (CZE): No. 137 ===========> No. 95 (The surprise qualifier went all the way to the semifinals in Rotterdam, vaulting to a career high and a debut in the top 100).
Vasek Pospisil (CAN): No. 150 ===========> No. 146 (Qualifying and making the quarters in Dallas helped his ranking, a little. But it was purgatory in the sense that winning one more round would have gotten him a special-exempt spot in one of the four ATP events this week. As it stood, losing Friday night, he ended up not being able to play any of them).
Chun-hsin Tseng (TPE): No. 190 ===========> No. 158 (The 20-year-old hits a new career best after winning the Bengaluru Challenger)
Zizou Bergs (BEL): No. 188 ===========> No. 169 (His name recognition is growing, and he was a popular chap at the Cherbourg Challenger, where he made the semis and jumped to a new career-best ranking).
Fernando Verdasco (ESP): No. 201 ===========> No. 172 (The 38-year-old is playing on a protected ranking of No. 77 when he has to. But he made a dent in his real ranking by making the Buenos Aires quarters. He's in the draw again this week in Rio).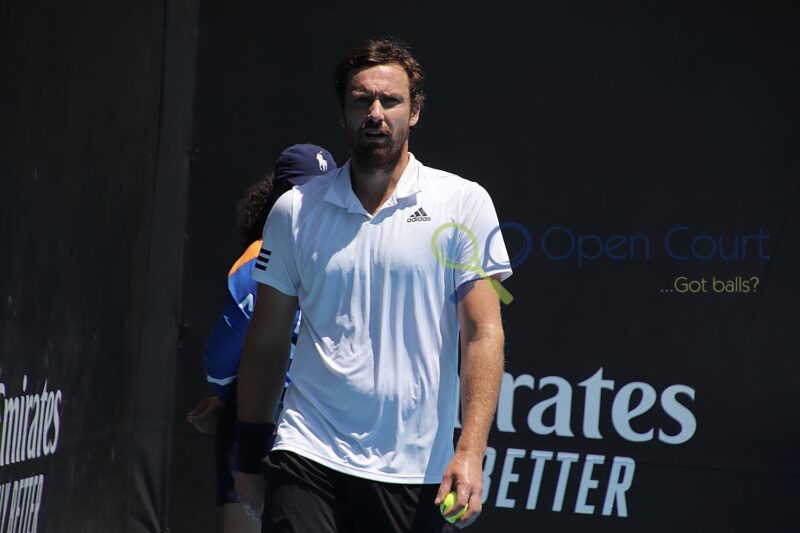 Ernests Gulbis (LAT): No. 261 ===========> No. 241 (Gulbis lost in the qualifying in Marseile – then commuted to the Challenger in Cherbourg and made the semifinals there).
Brandon Holt (USA): No. 623 ===========> No. 540 (The 23-year-old son of Tracy Austin, who's done with his college career and moving into the pros, is making moves at the ITF level with a win at the $25K in Cancun. He actually won back-to-back events there).
ON THE DOWNSWING
Gael Monfils (FRA): No. 18 ===========> No. 25 (The defending Rotterdam champion tried his best, but he's still not recovered from his Australian Open effort).
Filip Krajinovic (SRB): No. 36 ===========> No. 44 (Krajinovic lost in the first round of Rotterdam, and was a late scratch from Doha this week, too).
James Duckworth (AUS): No. 55 ===========> No. 65
Andreas Seppi (ITA): No. 100 ===========> No. 123 (The 37-year-old Italian, a Colorado resident, somehow always finds himself back in the top 100 in time for a Grand Slam. So we have faith he'll do it again although he drops his best recent result – a final at the New York Open in 2020 (now the Dallas Open) He lost in the second round this year).
Aljaz Bedene (SLO): No. 114 ===========> No. 133
Roman Safiullin (RUS): No. 146 ===========> No. 163 (There was plenty of talk about him in Australia. But his Challenger points are dropping, little by little).
Kyle Edmund (GBR): No. 152 ===========> No. 213 (Still not much news about when the 27-year-old Brit, who finally drops all his points from winning the New York Open in 2020, will return from a persistent knee problem).
Mischa Zverev (GER): No. 371 ===========> No. 463 (We're not sure if he's done at 34, or eventually plans to play and spend less time at his younger brother's side. But his ranking is dropping quickly).
Ryan Harrison  (USA): No. 509 ===========> No. 548 (The 29-year-old American, whose career high was No. 40 in 2017, isn't playing much. His points drop from a quarterfinal effort at a Challenger back in 2020).
Thomaz Bellucci (BRA): No. 457 ===========> No. 594 (The former No. 21, now 34, drops his points from a semifinal effort at the Cleveland Challenger in 2020. He hasn't played in 2022; he lost in the first round of 15 of the 17 tournaments he played in 2021, and never won back-to-back matches).
The Canadians
Road to Milan
Road to Torino
About Post Author