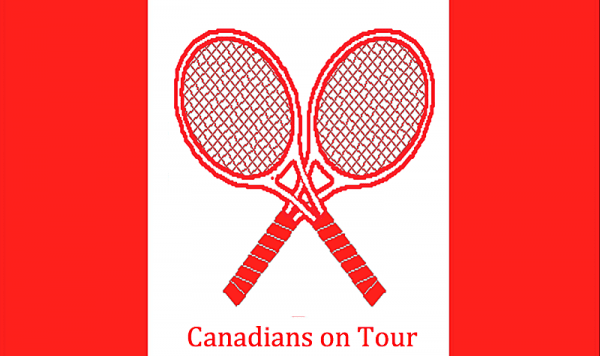 –
There were four Canadians in finals on Sunday, during this most opportunistic week for the Canucks on Tour.
The biggest news was Félix Auger-Aliassime getting off the schneid and winning his first ATP Tour title (not a minor one, either, a solid 500-level event in Rotterdam).
As well, Carol Zhao and Peter Polansky, and their partners, won the doubles events at a $25K in Cancun that featured five Canadians this week.
Canadian Kiwi Erin Routliffe also reached a final, the doubles of the St. Petersburg WTA tournament (also a 500).
Great week overall.
*************************
ABN Amro World Tennis Tournament
Rotterdam, Netherlands (ATP 500)

Singles
[3] Félix Auger-Aliassime


1st rd: vs [Q] Egor Gerasimov (BLR) 36 62 62
2nd rd: def. [WC] Andy Murray (GBR) 63 64
QF: def. [6] Cameron Norrie (GBR) 75 76 (4)
SF: def. [2] Andrey Rublev (RUS) 67 (5) 64 62
F: def. [1] Stefanos Tsitsipas (GRE) 64 62

[5] Denis Shapovalov
1st rd: lost to [Q] Jiri Lehecka (CZE) 64 64

Doubles
Félix Auger-Aliassime / Hubert Hurkacz (POL)
1st rd: def [2] Ivan Dodig (CRO) / Marcelo Melo (BRA) 64 26 [10-7]
QF: lost to Lloyd Harris (RSA) / Tim Puetz (GER) 62 62

Denis Shapovalov / Rohan Bopanna (IND)
1st rd: def Edouard Roger-Vasselin (FRA) / Andrey Golubev (KAZ) 63 64
QF: lost to [4] Wesley Koolhof (NED) / Neal Skupski (GBR) 64 36 [10-7]
*************************
St. Petersburg Ladies Trophy
St. Petersburg, Russia (WTA 500)
Doubles
Erin Routliffe (NZL) / Alicja Rosolska (POL)
1st rd: def [3] Xu Yifan / Yang Zhaoxuan (CHN) 64 36 [10-5]
QF: def Ulrikke Eikeri (NOR) / Viktoria Kuzmova (SVK) 64 61
SF: def. Natela Dzalamidze / Alexandra Panova (RUS) 75 64
F: lost to Caty McNally (USA) / Anna Kalinskaya (RUS) 63 67 (5) [10-4]
*************************
Dallas Open
Dallas, Texas (ATP 250)
Singles
[Q] Vasek Pospisil
1st rd: def. [WC] Caleb Chakravarthi (USA) 61 60
2nd rd: def. [Q] Jurij Rodionov (AUT) 67 (3) 76 (6) 62
QF: lost to [3] John Isner (USA) 64 64
Singles qualifying
[1] Vasek Pospisil
1st rd: vs. Yasutaka Uchiyama (JPN) 75 63
Final rd: def. [6] Christopher Eubanks (USA) 63 76 (3)

*************************
Bengaluru Challenger 1
Bengaluru, India (ATP Challenger)

Singles
[LL] Steven Diez
1st rd: lost to Cem Ilkel (TUR) 62 63
Doubles
Steven Diez / Malek Jaziri (TUN)
1st rd: def Frederico Ferreira Silva (POR) / Federico Gaio (ITA) [ALT] Raul Brancaccio (ITA) / Johan Nikles (SUI) 57 64 [10-6]
QF: lost to [3] Saketh Myneni / Ramkumar Ramanathan (IND) WALKOVER

Singles qualifying
[2] Steven Diez
1st rd: def [WC] Suraj R. Prabodh (IND) 64 61
Final rd: lost to Antoine Bellier (SUI) 61 63
*************************
World Tennis Tour Cancun 2022
Cancun, Mexico (ITF $25K)
Women's Singles
[2] Rebecca Marino
1st rd: def [SE] Julie Belgraver (FRA) 36 62 61
2nd rd: def Françoise Abanda (CAN) 63 61
QF: def [5] Dea Herdzelas (BIH) 63 64
SF: lost to Lina Glushko (ISR) 75 63
Carol Zhao
1st rd: lost to [Q] Darja Semenistaya (LAT) 64 75

Katherine Sebov
1st rd: def [2] Leonie Kung (SUI) 62 61
2nd rd: vs. Lulu Sun (SUI) 63 60
QF: lost to Lina Glushko (ISR) 64 64

Françoise Abanda
1st rd: def. Riya Bhatia (IND) 63 62
2nd rd: lost to [2] Rebecca Marino (CAN) 63 61
[WC] Stacey Fung
1st rd: def. Despina Papamichail (GRE) 62 64
2nd rd: def. [SE] Miharu Imanishi (JPN) 16 62 62
QF: lost to [6] Hanna Chang (USA) 57 64 64
Men's Singles
[3] Peter Polansky
1st rd: lost to Michail Pervolarakis (GRE) 55 retd
Women's doubles
[4] Carol Zhao / Kateryna Bondarenko (UKR)
1st rd: def. [WC] Yoana Moneva (BUL) / Erika Sandor-Zur (USA) 60 61
QF: def Rebecca Marino / Stacey Fung (CAN) 76 (5) 62
SF: def. [2] Paula Kania-Chodun (POL) / Despina Papamichail (GRE) 62 67 (5) [10-5]
F: def. Lina Glushko (ISR) / Jacqueline Cabaj Awad (SWE) 75 67 (5) [10-7]
Rebecca Marino / Stacey Fung
1st rd: def. [WC} Lya Fernandez (MEX) / Maria Camila Torres Murcia (COL) 61 63
QF: lost to [4] Carol Zhao (CAN) / Kateryna Bondarenko (UKR) 76 (5) 62
Katherine Sebov / Rasheeda McAdoo (USA)
1st rd: lost to Hanna Chang (USA) / Lulu Sun (SUI) 62 63
Men's Doubles
[1] Peter Polansky / JC Aragone (USA)
1st rd: def Alejandro Hoyos Franco (COL) / Constantin Bittoun Kouzmine (FRA) 62 63
QF: def Filip Bergevi (SWE) / Mick Veldheer (NED) 75 63
SF: def. [4] Luis Patino (MEX) / Roberto Quiroz (ECU) 63 76 (4)
F: def. [3] Boris Arias / Federico Zeballos (BOL) 62 64

Women's Singles Qualifying
Bianca Jolie Fernandez
1st rd: def [WC] Janet Imbo Nloga (USA) 61 60
2nd rd: lost to Rasheeda McAdoo (USA) 62 62
Longi Noelly Nsimba
1st rd: def Alexa Karatantcheva (BUL) 63 64
2nd rd: lost to [2] Eva Vedder (NED) 60 63
Cadence Brace
1st rd: def. Jessica Hinojosa Gomez (MEX) 64 76
2nd rd: def. [5] Maria Fernando Heraza Gonzalez (COL) 75 63
Final rd: lot to Adreana Reami (USA) 30 retd
Men's Singles Qualifying
Christopher Heck
1st rd: def. Andres Chavez (BOL) 63 76
2nd rd: lost to [6] Ruan Roelofse (RSA) 61 63
Diego Lopato Miguel
1st rd: lost to Logan Smith (USA) 64 61
*************************
Naples Men's 15,000, Emilio Sanchez Academy Florida by BMW
Naples, Fla. (ITF $15K)
Men's Singles Qualifying
[15] Stefan Simeunovic
1st rd: lost to Lorenzo Claverie (VEN) 64 60

*************************
Egypt Men's Futures
Sharm El Sheikh, Egypt (ITF $25K)
Doubles
Kelsey Stevenson / Illya Beloborodko (UKR)
1st rd: lost to [2] Hsu Yu Hsiou (TPE) / Neil Oberleitner (AUT) 64 60

Singles Qualifying
[6] Kelsey Stevenson
1st rd: lost to [WC] Frederic Vogeli (SUI) 62 63

*************************
M15 Punta Cana
Punta Cana, Dominican Republic (ITF $15K)
Doubles
[ALT] Razvan Baiant / Nikita Alosha (UKR)
1st rd: lost to Dusty Boyer / Toby Boyer (USA) 63 64
Men's Singles Qualifying
[13] Razvan Baiant
1st rd: Bye
2nd rd: def Alejandro Americo Rodriguez (PUR) 60 60
Final rd: lost to [2] Mirko Martinez (SUI) 63 60
Aurel Ciocanu
1st rd: def Jesus Maleno Rosario (DOM) 62 61
2nd rd: lost to [3] Matyas Fuele (HUN) 63 62
About Post Author